Brokers invited to take part in unique 'play with a pro' golf experience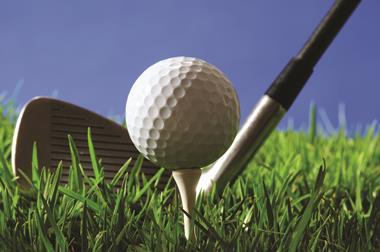 Brokers from top firms get to 'play with a pro', network and experience a beautiful golf course at the start of the summer 
Brokers from the top firms in the UK are being invited to take part in a unique golfing tournament organised by Insurance Times.
Insurance Times still has space for brokers to 'join a pro' and play golf at Sundridge Park in Bromley on June 7.
There will be nine teams of four players – each with a pro, broker and sponsors – in a Stableford points system.
Associate publisher/editor Saxon East said: "It is a great day of networking for brokers and golfing entertainment. There's also a content session in the morning for a quick hour to keep brokers abreast of the most important trading and regulatory developments in UKGI - so this is a day not to the missed and places are likely to go fast."
If you are part of the senior management team of any of the brokers below, and would like to take part, or have any questions, email saxon.east@insurancetimes.co.uk
AA
Abbey Protectrion
Adrian Flux
Alan Thomas Group
Aon
A-Plan
A-One Insurance Group
Arthur J Gallagher
Aston Scott
Autonet
Barbon
Berkley Insurance Group
Berry Palmer Lyle
BGL
Bollington
BHIB
Bridge
Bluefin Marsh
BMS
BJP Insurance Brokers
Bruce Stevenson
Brunel Professionals Risks
Berns Brett
Bridge Insurance Brokers
Butterworth Spengler
Carole Nash
Caunce O'Hara Insurance Brokers • Centor Insurance & Risk Management
C&C Insurance Brokers
Centor Insurance & Risk Management
Circle Insurance
CFC
Chambers and Newman
Clear Insurance Management
Clark Thomson
Country Group
Cobra
Crispin Spears
Complete Cover Group
Coleman Insurance Brokers
D E Ford Insurance Brokers
Darwin Clayton (UK) 
David Roberts and Partners
Ed
Erskine Murray Insurance Brokers
Erimus Insurance Brokers
Endsleigh Insurance Services
Finch Group
Franklands Insurance & Risk Management
FUW Insurance Services
First Central
Granite Group
Green Insurance
GRP
G S Group
Hamilton Fraser
Hastings
Hyperion
Henderson
Higos Insurance Services
Hugh J Boswell
ICB Group
Integro Insurance Brokers
JM Glendinning Group
J W Burley and Partners (UK)
JCB Insurance Services
James Hallam
Jelf Marsh
KGJ Insurance Services Group
Kingsbridge Risk Solutions
Lark
Lockton
Lorica
Lucas Fettes
Lycetts
Lloyd and Whyte Group
Luker Rowe
Markerstudy
Marsh
Marshall Wooldridge
MCE
Miles Smith
MCM Group
Moorhouse Group
Morrison Insurance Solutions
MPW Insurance Brokers
MRIB Group
MVP
One Broker
One Call
Pavey Group
Portmore Insurance Brokers
ProActive Risk Group
Price Forbes
PIB
Qdos Broker and Underwriting Services
RA Insurance Brokers
Reich Insurance
RFIB
Romero Group
Ryan Direct Group
Saga
Saffron
SEIB Insurance Brokers
Stackhouse Poland
Simply Business
Staysure
Sutton Winson
Sydney Packett & Sons
Swinton
Teesside Insurance Consultants
THB Group
TH March
The Wrightsure Group
Thomas Carroll
Thompson and Richardson
Todd and Cue
Towergate
T L Dallas Group
Tysers
UIB
W Denis Insurance Group
Willis
Wilby
WPS