Genadi Man, chief executive at Kasko2go will be showcasing its innovative insurance solution at Insurance 2025. Scott McGee sat down with Man to discuss its benefits
Please give a brief overview of what Kasko2go does, how long it has been around and what it offers.
Kasko2go is an innovative, digital, smartphone-based, comprehensive collision insurance solution on demand. 5 years ago, we spotted an arising business opportunity and took on a new sphere - Usage Based Insurance (UBI) that builds on well-accepted key world automotive industry trends. We provide a mobile application based on the blockchain, telematics and cutting-edge anti-fraud technology.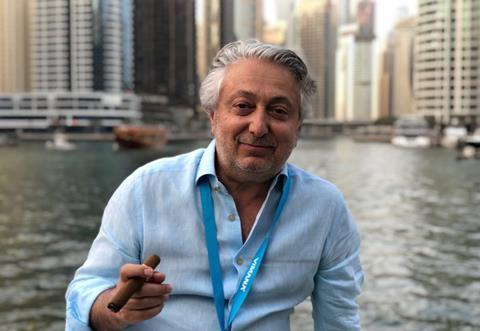 Kasko2go is creating a new and fair insurance company for all modes of transport and currently unrivalled on the global scale. Our system is already evaluating individuality of each driver, locality of his or her routes, driving style and many more parameters, such as the weather conditions, road quality, driver's social adaptedness, mileage. That is — we are developing the tailor-made and unique solutions on the global market to cut the price of an insurance policy by 50 %.
What potential does AI have within the insurance space?
The future state of affairs is to a great extent dependent on the way global insurance markets interact with the customers and process the unthinkable amounts of data from numerous sources. The company which has transited from the traditional model to the digital one will be heavily reliant on AI, smart tech, advanced data sciences, and prescriptive analytics.
Kasko2go auto insurance app is based on cutting edge-technologies including military grade AI to tackle all the challenges insurance industry has been helpless about for decades — fraud, bureaucracy, unfair pricing and bad driving culture. Our anti-fraud system provides the vehicle with the digital signature of the damage, so there is no chance for the traditional fraud schemes we know about as well as double claiming. The tech-enabled initiatives will drive expenses out of the insurance entity operations, and this will be a competitive differentiator.
What does Kasko2go do to set itself apart from other insurtechs adopting AI?
This question should be considered in several ways:
Quantity and quality of processed data. Each second metadata is sent from the user's device, our system processes it with the help of specific algorithm, therefore, we understand the user's driving manner and assess the compliance with the traffic regulations.
Our product not only records and transfers data about an accident to an insurance company but also guides users towards safe driving. The equation is simple: the safer you drive, the more profitable Kasko2go is. Basically, road safety is our source of business.
What benefits have you found by using blockchain?
Our company keeps up to date. As GDPR has been introduced in the European Union, which made the life of many companies more complicated. Kasko2go sees blockchain technology as the solution to the challenge. Currently, we are working on the project architecture. Used data is encrypted with the help of the blockchain technology, which in its turn helps Kasko2go build trust between a customer and insurance company. Everything is transparent and can be measured with mathematical precision.
You have ten minutes for your presentation at Insurance 2025, what can the audience expect from you?
We provide a new definition of insurance, making it predictive, proactive, customer-oriented and transparent — just as it is supposed to be. Kasko2go stands out from the crowd primarily because of the perspective we see the insurance business.
We do not offer the product or an application which is limited by a set of functions. Kasko2go went far beyond that from the very beginning: we offer new mindset to the society, where safe driving is a must and the concept of safety expands to every aspect of the life on the road, not just the driving manner itself. The global-scale mission leads us, and that is to change the driving culture for the better. Kasko2go strives to develop and sustain a community of safe drivers, where every participant is equally responsible for the changes. The safe driving philosophy is the brand DNA of Kasko2go, which is all about making a driver's life secure and convenient.
Source
Dimitri Wulich, senior risk manager at Kasko2go will be showcasing its innovative insurance solution at the Insurance 2025 event on 4 September 2018.