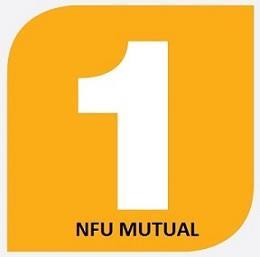 Another day, another customer survey showing NFU Mutual coming out on top.
This time it's a survey from Moneywise that revealed customers voted NFU Mutual top in every single service category for home insurance.
The poll backs all the research carried out by Consumer Intelligence – editorial partners with Insurance Times – showing customer net promoter scores year-in, year-out having NFU Mutual as their favourite insurer.
So the question is this: what can other insurers learn from NFU Mutual?
Before praising NFU Mutual too much, it's important to point out that not everybody can be an NFU Mutual (see NPS scores for last year below)
Insurers can build their business around being the best in one or two core propositions.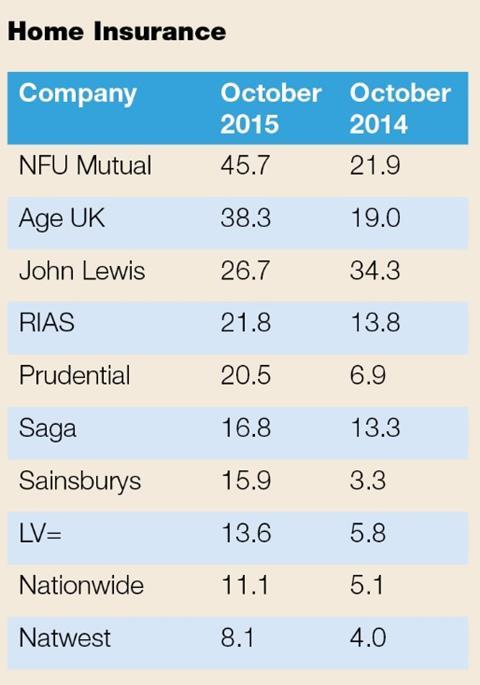 Many insurers base their core proposition on price, others such as AXA and Direct Line are trying desperately hard to also build on product differentiation.
Other core propositions are around marketing and branding, with the likes of Direct Line, Admiral and Aviva performing strongly.
NFU Mutual is certainly not the cheapest, it doesn't have the biggest investment in its brand, and there are other providers out there backed by wealthy parents who probably have more innovative products out on the market or in the pipeline.
But when it comes to the quality of customer service, nobody comes close to NFU Mutual.
The interesting point here is that, as the Moneywise survey reveals, it is NFU Mutual's 300 branches that help give it a personal touch that customers love so much.
Insurers are trying hard to cut costs and raise service through automation and digitalisation, but it is the human contact which is largely helping NFU Mutual score so highly with its customer.
The other aspect to NFU Mutual is the culture of the business. It really cares about its customer. Perhaps that's because it's a mutual, where in effect the policyholders own the business, or that it has a history built around serving the agricultural community.
"You deal with a real person, someone who knows your name," said one customer on NFU Mutual in the Moneywise survey. "I made a claim on my home insurance and they dealt with it promptly and politely."
Taking the best from NFU Mutual
It's big ask for an insurer to try and rival NFU Mutual on quality, but there are some tactical plays they can steal from the business.
One of the things that comes out over and over again in surveys on NFU Mutual, is that its customer service people - over the telephone - call the policyholder by their first name.
This is something that the customer really appreciates.
Another area that NFU Mutual comes out on top of time and time again is the politeness of their staff.
Even if things aren't going so well, customers really appreciate politeness.
Finally, NFU Mutual appears to be simple and very clear.
On the website, there's the number of the claims department and all the details that a customer will need to start a claim.
As for NFU Mutual, its customers must hope that it continues to excel at the very thing it is so good at, which is customer service.
In a world of cost-cutting and a move towards automation, the personal touch is more valued than ever, but it doesn't have to cost a fortune to make small improvements to help build a more personalised service.