The Knowledge: SME Risks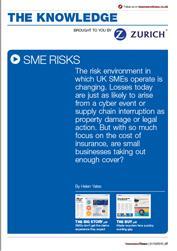 Small businesses face an array of risks, from cyber to supply chain interruption to legal action and more. But do SMEs have enough cover?
Read the full issue of this month's Knowledge here.
Join the debate in our new LinkedIn specialist discussion forums
Stay informed. The latest news direct to your inbox.