Cyber insurance demand is gathering pace following spate of data breaches and hacks on UK firms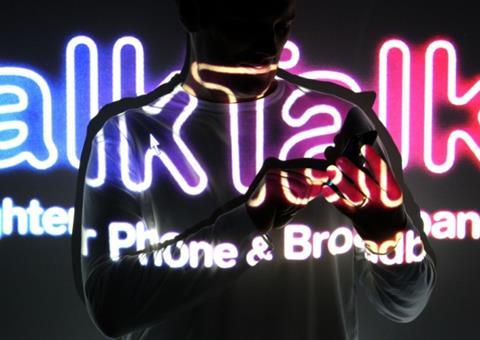 Brokers are urging their customers to take out cyber cover following a spate of high profile attacks and breaches on UK companies.
The latest cyber incident involved Telecoms firm TalkTalk.
TalkTalk suffered a hack last Wednesday and the firm has since been investigating whether bank and credit card details were stolen.
Insurance Times understands that Talk,Talk has cyber insurance coverage, but it is an extension to a liability coverage rather than a cyber standalone.
Following a spate of cyber incidents, cyber insurance has become a hot topic and a host of experts will be on hand to discuss all the latest issues at Insurance Times's Cyber Insight 2015 event on November 24.
Clive Price, commercial insurance manager at Poole-based Coleman Insurance Brokers, said the TalkTalk attack had highlighted the cyber issues.
He said: "By asking the right questions of our clients, we can help promote the adoption of good practice, and reduce the frequency and cost of breaches.
"By explaining how cyber risks are exposing businesses, we can assist companies to evaluate the size of any potential problem and help to provide solutions and encourage robust cyber security risk management arrangements."
It also emerged this week that supermarket chain Morrisons was being sued by 2,000 of its current and former staff after their personal details were splashed online following a data security leak.
Price added: "Cyber threat remains a significant and growing risk facing UK business with 81% of large businesses and 60% of small businesses suffering a cyber security breach in the last year. The average cost of breaches to business has nearly doubled since 2013.
"Many companies might think that no one is interested in their data. However a company's reputation with suppliers and customers would be at risk if their data was deemed to be poorly secured.
"The costs involved with cyber crime can be significant and often underestimated by companies. Company losses are not just about direct loss but also arise out of management time and post loss recovery. These costs can be significant and in some cases terminal."
Tim Ryan, executive chairman of UNA Alliance, a body of insurance and brokers working together for their clients, said: "The TalkTalk cyber-attack once again demonstrates how vulnerable British businesses are becoming to such attacks.
"It's not just SMEs at risk; clearly now large, national organisations are feeling the full impact and this could be detrimental to the greater good of the UK economy in the long run.
"Now is the time for business across the UK to ensure they are fully aware of the tactics and options available to them to help defend themselves in cyberspace and guarantee they aren't faced with heavy costs to their bottom line and reputation, both of which go hand in hand. Cyber is a complex and extensive topic, perceived as difficult for smaller businesses to approach meaningfully."
He said there were tools such as Cyber AMI (Cyber risk Awareness, Management, and Intelligence), which provides users with cyber risk education, awareness and risk management support, up to the standards outlined in the UK Government's Cyber Essentials scheme.
Join the conversation and share your views with others on LinkedIn here
The Insurance Times Cyber Insight 2015 conference is uniquely focused on giving brokers and insurers the know-how they need to better protect their clients and develop their business. Find out more here