AXA and RSA are taking part in three projects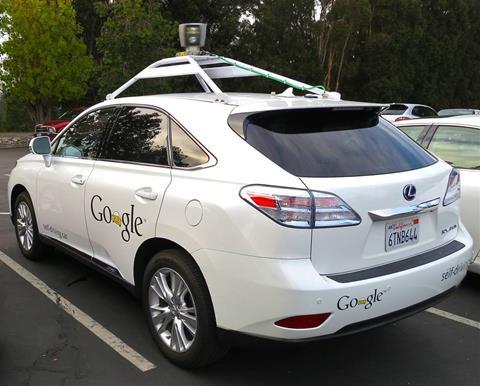 Government ministers will launch the UK's driverless car trials in Greenwich today.
As part of the trials, three projects will be rolled out.
The GATEway project, which RSA is involved in, will explore new forms of automated technology.
VENTURER is funded by Innovate UK to investigate how driverless vehicles could fit in with every-day life, while the UK Autodrive project is being run in Milton Keynes and Coventry.
AXA will take part in the VENTURER and UK Autodrive projects.
VENTURER will test autonomous vehicles in Bristol and South Gloucestershire to explore the feasibility of driverless cars in the UK.
The project will investigate the legal and insurance aspects of driverless cars and explore how the public react to such vehicles.
UK Autodrive is a £19.2m three-year programme, led by engineering and consultancy firm Arup.
The consortium will develop autonomous vehicle technologies and integrate driverless vehicles into existing urban environments.
The GATEway trials will test the vehicle in various scenarios over the next two years, exploring the legal and technical changes required to introduce automated vehicles.
They will also analyse the reactions of pedestrians, drivers and other road users to automated vehicles.
To mark the event, business secretary Vince Cable and transport minister Claire Perry will be in attendance.
RSA global telematics director Kenny Leitch said: "Driverless cars will have a profound impact on all elements of the motoring industry.
"Within insurance, they will fundamentally change our service model and it's important that we understand the implications of automated vehicles and adapt so that we can provide products and services that are suitable for our customers when this technology enters the market.

AXA underwriting managing director David Williams added: "Whilst we see autonomous vehicles as a massive step forward in terms of road safety, motor vehicle accidents will still happen and we will need to be able to determine who or what was at fault – the driver or the car.
"How insurers can access and interpret data will be an important component of the trials. We need to bring clarity on legal responsibility, without this a positive initiative improving road safety and reducing accidents could be used to provide opportunity for claims farming and fuel unnecessary litigation."
Join the debate in our new LinkedIn specialist discussion forums