DWF head of general insurance in Scotland Andrew Lothian, who was instrumental in changing the Scottish government's mind, talks to Insurance Times about a U-turn decision to regulate CMCs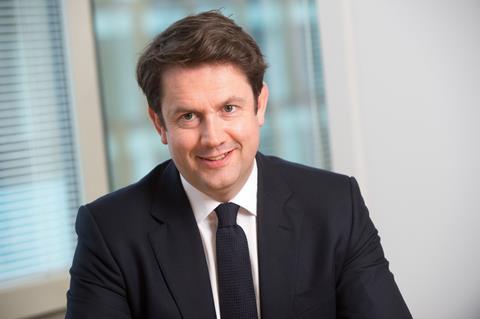 Scotland has trailed behind England and Wales in legislating for regulation of CMCs. Earlier this month, the Scottish government agreed a new amendment to Part 2 of the Financial Guidance and Claims bill. This would extend regulation of CMCs to Scotland, as well as England and Wales, when regulation of CMCs becomes the FCA's responsibility.
Alongside the ABI, DWF has campaigned for regulation of CMCs in Scotland for a long time and realised that the Financial Guide and Claims Bill would be a good opportunity to implement it. DWF head of general insurance (Scotland), Andrew Lothian (pictured) gave evidence to the Justice Committee of the Scottish Parliament on behalf of the Forum of Insurance Lawyers (FOIL) in September on the Civil Litigation Bill, prompting them to consider the amendment.
Lagging behind
Speaking to Insurance Times, Lothian explained that regulation of CMCs in Scotland had "lagged behind" because there is a different CMC culture in the country and claimant costs have historically been lower in Scotland.
"If you are someone with some capital or some idea of setting up a CMC, you follow where the margin is and where the revenue is, and this has historically been in England and Wales," Lothian explained, "But this changed. For the main part, it is the advent of fixed cost for whiplash and other lower-volume traffic claims in England that have meant that Scotland has become a much more attractive destination because of the higher margins that now exist for that type of work."
English and Welsh regulation hurts Scotland
Lothian believes regulation in England and Wales has had a negative impact on unregulated Scotland, because businesses using bases in the UK do not have to change much to target Scotland when margins are squeezed elsewhere. It is "human nature," he thinks, that people will look to the path of "least resistance".
A change in direction
The lack of a regulator has made it hard for the Scottish Government to notice the problem of CMCs, according to Lothian.
"I think that they [the Scottish government] were looking for evidence of something that was hard to find, because there wasn't a regulator, there wasn't anybody that people could complain to about CMCs, so in a sense it's slightly tricky."
The government's initial view was "that there was little evidence of malpractice in Scotland."
However, DWF data from investigations and market analysis proved that malpractice was occurring. The Scottish Government was convinced to change its mind and add the amendment to include Scotland in the Financial Guidance and Claims bill.
Lothian welcomed the move:
"To be included in the bill that is well advanced at Westminster is a really positive outcome for anyone that might think any sort of liability or motor cover in Scotland."
While regulation in England and Wales may have had a negative impact on Scotland in the past, Lothian is confident that the regulator's experience dealing with CMCs will mean it can quickly do its job in Scotland. It has already been regulating Scottish firms that have been targeting English and Welsh areas, so it already has familiarity with the Scottish market.
Timeline for change
The Scottish Government had promised to look at CMCs as part of a wider review of legal services, but this could have taken several years to be completed.
Lothian expects the amendments to the Financial Guidance and Claims bill to come into force in the early part of next year, meaning that CMCs targeting Scotland could be regulated as early as the first half of 2018.
Lothian says the Civil Litigation bill is also expected to come into law towards the end of 2018. It will make Scotland less attractive to CMCs, as qualified testing will be brought in and claimants will not have to pay a defendant's legal fees.