What's changing in regulation for retail, medical, property and more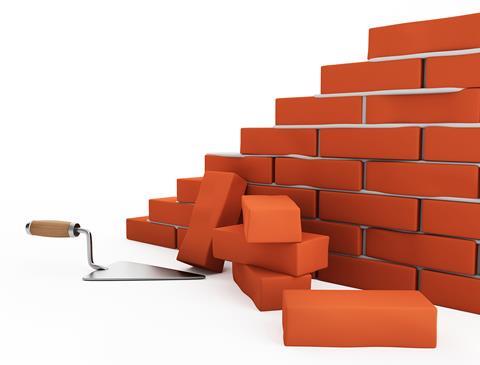 Reuse of existing buildings
This new regulation will allow commercial buildings to be adapted for residential use. The change also allows certain other types of buildings to be changed into schools or shops without the need for planning permission.
Recast of the energy performance of building regulations
This revision of the original regulations shifts the focus from carbon emissions to energy efficiency. The new regulations also apply to 'major refurbishments' and not just new builds. There is no longer an exclusion from the regulations for smaller properties.
Reform of civil litigation funding and costs in England and Wales (Jackson)
Conditional fee agreements (CFAs) such as 'no win, no fee' arrangements are changing to reduce costs for the defendant. From April, CFA success fees will be paid by the claimant and not recovered from the other side. In addition, after-the-event insurance premiums will not be recoverable, except to fund expert reports in clinical negligence cases.
Referral fees in personal injury claims
Referral fees will banned for personal injury (PI) claims from April. The new provisions will make it a regulatory offence for solicitors, barristers, claims management companies and insurers to pay or receive referral fees in respect of PI claims.
The food labelling (England) regulations 2013
The Department for Environment, Food and Rural Affairs is introducing food labelling regulations to prevent failures like the horse meat scandal. New regulations will see a 'national mark' for minced meat products.
Groceries code adjudicator
A groceries code adjudicator role has been created to oversee the relationship between supermarkets and their suppliers. The adjudicator will be responsible for enforcing the code of practice and dealing with any breaches via fines or forcing supermarkets to publicise details of the breach.
Housing standards review
A review of housing standards is set to announce its findings in a report in spring. Its aim is to reduce the burden of hundreds of unnecessary and conflicting regulations that affect house builders.
Health and safety
Only high-risk areas such as construction will be subjected to regular health and safety inspections from April. The health and safety executive will only inspect companies that operate in high-risk areas or have received complaints against them. The move will also see about 85% of existing health and safety regulations scrapped or reduced.
Health and safety toolbox
A new website has been launched by the health and safety executive to explain the risks faced by small to medium-sized enterprises (SMEs) in the workplace. The website details the steps that companies need to take to comply with health and safety regulations, as well as areas of best practice.
Red tape challenge
The 'red tape challenge' is a government initiative aimed at removing unnecessary regulations that are a burden for UK businesses. Different industry sectors are covered every few weeks, and the public are encouraged to comment on the regulations being considered. These comments then lead to a review of the regulations and the removal of those deemed outdated or unnecessary. So far 1,270 regulations are in the process of being scrapped or significantly reduced.
One in two out
The 'one in one out' scheme aimed at reducing regulatory pressures has been extended. Under the new 'one in two out' initiative, any new regulation that incurs a cost for businesses must have twice the amount of cost cut by removing other existing regulations.
Online gambling
The European Commission has set-up an expert group to work with member states with the aim of introducing measures for online gambling throughout 2013. It will cover fraud, money laundering, match fixing and protecting minors and vulnerable adults.
Retail property
Changes to planning regulations will allow landlords to change the use of their property free of charge for two years. Many retail properties are expected change the type of business they accommodate.
Medical
The NHS commissioning board is bringing in a bonus payment for clinical commissioning groups that meet targets set from April. The General Practitioners Committee fear the quality premium will lead to a bullying and target-driven culture similar to that behind the failings at the Mid Staffordshire NHS Foundation Trust that led to hundreds of unexpected deaths.
Employment
The Enterprise and Regulatory Reform Bill is introducing a number of regulatory changes to employment law. Among these is a change to health and safety legislation that means employees cannot claim compensation for work-based accidents if the employer has taken all reasonable steps. Instead, employees must now prove that their employer has acted negligently.
Micro-business moratorium
The government has announced that micro-businesses and start-up companies will be exempt from new UK regulations. Any regulatory changes under the 'one in one out'/'one in two out' initiatives will be covered by the moratorium until 31 March 2014. EU regulations are not covered, unless UK legislation goes above the minimum standards set out by the EU.