Medical panels, speed limits and financial thresholds set to top discussion agenda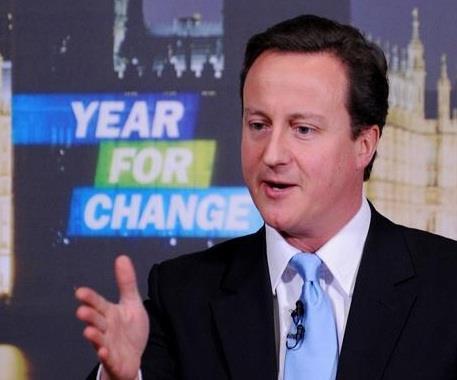 Prime minister David Cameron has been complacent over tackling whiplash fraud and is under immense pressure to act after this week's Downing Street meeting with industry bosses, the head of an MPs' cross-party insurance group says.
Cameron called the meeting with insurer chief executives to discuss how the government can crack down on the £2bn-a-year cost of whiplash claims. In return, he expects a reduction in motor insurance premiums.
The summit, held on Tuesday as Insurance Times went to press, was also expected to be of huge importance to the SME sector as the prime minister also wants to clamp down on the 'slip and trip' culture that is encouraging fraudulent employers' liability and public liability claims.
MP and All-Party Parliamentary Group on Insurance and Financial Services chairman Jonathan Evans said there had been a "measure of complacency in the position of the government". The group was set up in 1991 to act as a bridge between the insurance industry and parliament.
Evans said it was the third time whiplash had been raised as an issue with the government. "I think the head of steam has been rising on motor insurance premiums. The government must be aware that by the end of this year there will be huge concern about the percentage increase in motor insurance premiums for young drivers - that's a certainty."
Cameron was expected to discuss creating panels of medical experts to sign off whiplash, setting a speed limit of 15mph, below which a whiplash injury cannot be claimed, and imposing a financial threshold below which a claim could not be made.
Insurers lined up to attend the summit were Aviva, Zurich, Admiral, Co-operative, Royal Bank of Scotland Insurance and Zurich.
All the insurers were expected to agree on whiplash legislation. AXA, led by UK chief executive Paul Evans, and Aviva, headed by UK head Trevor Matthews, along with Zurich, were then expected to push for changes to tackle the growing threat of employers' liability and public liability fraud.
Co-op insurance director David Neave was set to emphasise the importance of telematics in reducing young driver premiums.
Head of motor insurance Grant Mitchell said: "I'm sure that's why we've been invited, to share some of our knowledge on telematics."
Aviva UKGI chief executive David McMillan said: "It is our hope that, after today's positive meeting, the government will drive forward the urgent reform that is necessary to tackle the root causes of increasing insurance premiums; not only banning referral fees and reducing legal costs, but also addressing the spiralling numbers of whiplash claims and fraud."
The summit comes as the government agreed to extend the limit on personal injury claims going through the Road Traffic Accident portal from £10,000 to £25,000. Employer's liability and public liability claims could also now go through the portal.
The changes to the portal, a user-friendly website for solicitors to place claims in expectation of a 15-day insurer response time to accept or decline liability, are backed by the ABI.
But Evans said the government must cut the minimum fixed fee of £1,200 that lawyers receive for a fully processed portal claim. "In one stroke, it will take out a lot of the fuel that drives this sort of compensation claim."
Extending the portal into casualty lines also risks insurers breaching potential deadlines to determine liability.
● David Cameron must now take action on whiplash reform. The Transport Select Committee recommended legislation last month, insurers want action and perhaps most importantly, the general public is on his side.
● Slashing the £1,200 fixed fee portal costs for lawyers would help defendant insurers. However, with lawyers less likely to take up 'no win, no fee' cases, such a move would face opposition from lobbyists who will say it denies the public access to justice.
● The changes are likely to move fraudsters onto employers' and public liability scams. Insurers should remain vigilant in these liability lines.