Ashton West has been honoured for services to road safety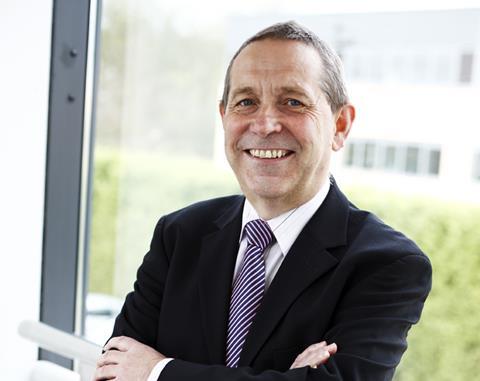 Motor Insurers' Bureau (MIB) chief executive Ashton West has been awarded an OBE (Officer of the Order of the British Empire) in the New Year's Honours list for services to road safety.
West has been at MIB since April 2003 and has overseen the launch of the Motor Insurance Database, which has helped cut uninsured driving by 50% since 2005. This in turn has cut the costs of claims for uninsured drivers to £247m over 2014, compared to a high of £417m in 2008.
On his award, West said: "I have always enjoyed being part of a team, so this is a shared success. The strength of MIB lies in the quality and commitment of our people and I am incredibly proud to work with such a professional and enthusiastic team."
Direct Line Group managing director of claims and business services Steve Maddock said: "I am delighted for Ashton and this is a well-deserved award. He is a dedicated individual who leads his team at the MIB with passion and enthusiasm.
"The bureau has existed since 1946 and continues to perform a valuable function for society ensuring that victims of uninsured driving are assisted appropriately. Most significantly, it is using advances in technology and working with enforcement agencies to remove from our roads those drivers who flout the law. Under Ashton's guidance, the MIB has transformed itself and while it may not be visible to everyone, its impact is far reaching."
Join the debate in our new LinkedIn specialist discussion forums