But supportive members say that Broker Network still offers a good compliance and client money service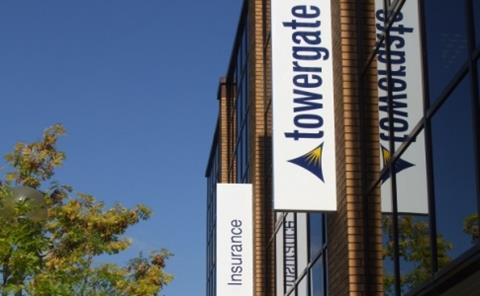 Rival networks have reported a surge in membership enquiries from Broker Network members since Towergate wrote down the value of its network by £55m after changes were made to its commission arrangements in the third quarter of the year.
The company said it was looking to sell small non-core parts of the group, and declined to comment on whether Broker Network could be sold. It also revealed that it had received several approaches to buy the whole company.
Bluefin Network managing director David Hopwood said his network had received four times the normal number of enquiries from Broker Network compared to a usual week.
He said: "It is a very sad situation that employees and brokers involved with Broker Network have found themselves in. From our point of view we would be happy to talk to anyone looking for a more stable situation."
Purple Partnership managing director Les Brewin added: "As a direct result of the current unease and speculation we are in discussions with a number of Broker Network brokers."
But Broker Network chief executive Andy Fairchild said October was the network's most successful month for new members since 2012 and that he had a strong pipeline of new members.
He said: "Over the past 12 months the executive team has worked hard to revitalise the proposition for members by listening closely to their feedback. This is now translating into improved performance in retaining and winning new members."
He added: "We are not complacent. We know that opportunistic competitors will be trying to unsettle customers with short-term incentivised marketing campaigns.
Write down
Towergate said it had cut the valuation of Broker Network because of changes to its commission structures with insurers.
Towergate bought Broker Network for a reported £95m in 2007, and at the end of 2013 its networks division recorded net assets of £134.4m. The broker declined to comment on how much it values Broker Network for following last weeks' £55m write down.
Executive chairman Alastair Lyons said last week: "Every time one goes out with a set of accounts, one has to look at one's goodwill and say whether or not it still carries the value that we thought it would. There have been changes in the basis of trading of Broker Network, particularly around some of the commission structures which it receives. That means looking forward we have to take a more prudent view of that goodwill."
Fairchild said: "The recent Towergate balance sheet adjustment is a matter for group consideration and reflects the history of the business acquisition.
"We have seen a strong underlying trading performance with our Premier and Advantage and Countrywide Members, many of whom are choosing to develop their accounts with our insurer trading partners."
Members react
Broker Network members told Insurance Times they were worried the network's strategy could change if it was sold.
Daulby Read managing director Peter Goddard said: "While what they offer remains the same, we will definitely stay part of the network. If that offering, personnel or focus changes, that would be the time we would look around.
"Those brokers thinking of jumping now are probably unhappy with the network and are using this as an opportunity to look round."
Other brokers stressed they were happy with the services they received from the network, including handling client money and compliance support.
Broker QS Insurance owner Richard Benson said the network had built up a client money handling service over the past 10 years that would be difficult for another network to replicate without retaining the Broker Network infrastructure.
Goddard added: "They also have a very good knowledge of compliance and HR, which helps us with our business."
Broker Network south east regional chair and Continuum Insurance managing director Bernard Murphy said: "We have had the message from Broker Network that business will continue as usual.
"The only thing that would upset that would be a loss of personnel from the network. We will just have to wait and see what happens to the overall Towergate company."
"Whenever there is uncertainty no one feels that secure, and if that leads to individuals leaving that is the only thing that could have an impact on the service."