Husband and wife conned RSA direct brand MORE TH>N, IFED investigation finds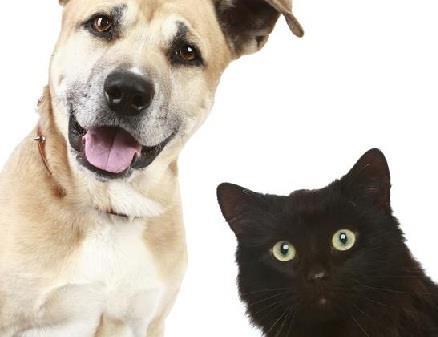 A married couple have been sentenced today (23 July) for trying to defraud RSA direct unit MORE TH>N of £8,358.50 by submitting fake pet insurance claims.
The sentencing followed an investigation by the City of London Police's Insurance Fraud Enforcement Department (IFED).
Accountancy trained Chelsea Stafford and her husband Stellio, both 25, of Oaks Fold Road in Sheffield, made nine false claims on two MORE TH>N policies between December 2013 and May 2014.
The claims were for three Staffordshire bull terriers – the couple's dog Buster and two fictitious dogs called Angel and Winston – that the couple claimed had developed cancer.
To make their claims appear authentic, the couple sent MORE TH>N forged invoices from a local veterinary practice detailing the animals' illnesses and the veterinary treatment received.
They also wrote false letters from the vet to the insurer stating the couple should receive payouts directly.
Chelsea Stafford cashed one of MORE TH>N's cheques at a cheque cashing service and later asked the insurer to cancel it as she had lost her purse with the cheque inside and was worried her twin sister, who was also fictitious, would find it and cash it.
MORE TH>N identified the claims as fraudulent and referred the case to IFED in April 2014.
After the investigation Chelsea was arrested at the couple's home and Stellio at a local police station.
The pair were subsequently charged with, and pleaded guilty to, conspiracy to commit fraud by false representation.
They were each sentenced to 12 months in prison, suspended for 18 months, and ordered to carry out 180 hours of unpaid work.
They will also have repay £8,358.50 to the insurer, £1042.17 to the cheque cashing service, £350 court costs and a £200 fee, or face going back to court.
City of London Police detective constable Paula Doyle, who ran the IFED investigation, said: "Chelsea and Stellio Stafford systematically defrauded their insurer to get thousands of pounds they were not entitled to.
"Their greed knew no bounds, with the pair even making claims for dogs that did not exist.
"The couple's sentence highlights again how the Insurance Fraud Enforcement Department is working with industry to bring insurance fraudsters to justice."
MORE TH>N head of fraud intelligence Adele Sumner added: "This is a shocking case of fraud. It highlights the lengths that people will go to extort money from their insurers.
"At MORE TH>N we take all forms of insurance fraud seriously. Far from being a victimless crime, it pushes up premiums for honest customers."