Imran Shah falsely claimed a car crash had left him seriously injured to get a £1,700 up-front payment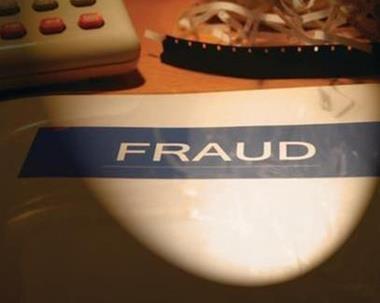 A con man who falsely claimed a car crash had left him seriously injured to get a £1,700 up-front payment from a firm of solicitors has been jailed for six months.
Imran Shah, 39, from Blackburn, said the collision saw him hospitalised for weeks with cuts, fractures and broken bones but an investigation by IFED revealed he was never treated.
He was ordered by Preston Crown Court to repay the law firm £500.
Shah had previously pleaded guilty to the crime at the same court.
He was sentenced solely for defrauding Parmar and Co Solicitors.
Aviva head of fraud Tom Gardiner said: "Mr Shah's fraud was quickly detected by Aviva, and we worked closely with IFED to achieve this successful prosecution.
"Mr Shah's claim against his employer's motor insurance with us demonstrates that the plague of motor injury fraud is not just limited to personal motor and retail business.
"We are very pleased with Mr Shah's six month sentence, which underlines the fact that if you do commit fraud against our customers then it's now very likely you will be caught and prosecuted."
Timeline of events that led to Shah's sentencing:
February 2012 - Shah takes out motor fleet insurance policy with Aviva.
May 2012 - Shah claims to have been a passenger in one of the insured vehicles, a Ford Mondeo, when it was involved in a collision. Reports he has sustained serious injuries. Contacts Parmar and Co Solicitors and instructs them to act on his behalf.
August 2012 - Parmar and Co Solicitors pay out £1,700 in two payments in relation to the collision, one of £1,000 and the other £700. They were paid into two separate accounts that did not belong to Shah but he ultimately benefitted from the money.
Upon probing Shah's claim further Parmar and Co Solicitors realise his claim is fraudulent.
September 2012 - Aviva makes a referral into IFED after receiving notification from multiple law firms, including Parmar and Co Solicitors, stating they have been instructed to act on Shah's behalf in relation to his claim. Aviva received 11 such notifications from firms between May 2012 and January 2013.
Parmar and Co Solicitors approached by IFED to verify above detail and the firm provided a statement and evidence supporting this.