One of the fraudsters was an ex-Admiral employee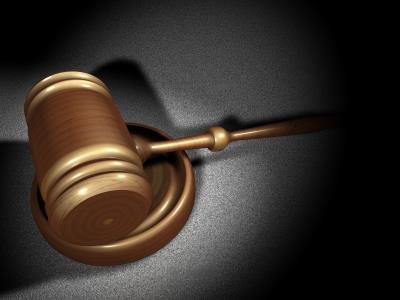 Two people have been sentenced today at Cardiff High Court after submitting a fraudulent whiplash claim to insurer Admiral.
The pair were found guilty of contempt of court in relation to the claim.
One of the pair, Samantha Presdee-Hughes, is a former Admiral employee. She was handed a one-month custodial sentence, suspended for two years.
The other person involved, Damian Hawkins, was handed a two-month custodial sentence.
Hawkins submitted a whiplash claim to Admiral, represented by law firm Horwich Farrelly, on 30 March 2012.
The claim followed a road traffic accident involving Hawkins's vehicle and a vehicle belonging to an Admiral policyholder.
When he first made the claim, Hawkins argued that Presdee-Hughes had been driving his vehicle and that he was just a passenger.
But the Admiral policyholder said Presdee-Hughes was not present.
Despite being challenged, both Hawkins and Presdee-Hughes maintained that Presdee-Hughes was the driver.
In the resulting two-day trial, both defendants and a witness confirmed their evidence on oath.
Presdee-Hughes represented herself and cross-examined the Admiral policyholder about her recollection of the event to try and persuade the court that Presdee-Hughes was the driver.
But an investigation by Admiral called into question the defendants' claims. The court dismissed the personal injury claim and Hawkins and Presdee-Hughes were found in contempt of court.
Admiral Group head of fraud Susan Evans said: "It is vital the insurance industry stands as one against fraudulent claims – it is therefore pleasing to see the Courts supporting our action, as in this case.
"We must protect the premiums of honest policyholders by making sure that fraudsters are brought to justice."
Horwich Farrelly fraud partner Ronan McCann added: "The public and their advisors must be aware that, however easy it is to make false claims, the consequences for those tempted to do so will be disastrous.
"Samantha Presdee-Hughes used the knowledge she had obtained, through the gift of her employment with Admiral, against them, which is something that Admiral will show a zero tolerance to. The sentences highlight that insurance fraud is not an issue the Courts or Admiral will ignore, with long term consequences for those tempted to behave that way."