Two jailed after four-year police investigation prompted by speeding fraud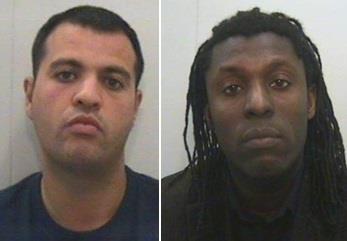 A 16-strong cash-for-crash gang has been sentenced following a four-year police investigation into a wide-ranging £225,000 scam.
The Greater Manchester Police began to investigate in 2012 after discovering that a woman's details had been used by fraudsters to avoid prosecution for speed camera offences.
As the investigation deepened, with support from the Insurance Fraud Bureau (IFB), police uncovered a wide-ranging scam facilitated by a firm operating under the name of Optimum Car Hire.
The fraud was worth an estimated £225,000 and involved the creation of 35 false invoices.
The membership of the gang stretched across the north of England from Manchester to Newcastle-upon-Tyne although all but one of the 16 defendants was based in the north-west.
The fraudsters submitted false insurance claims associated with fictitious collisions and claims for hire charges for vehicles that they never actually hired.
On eight occasions, the same car was hired out to different people at the same time.
On another occasion no hire vehicle was actually provided, but an invoice for £45,000 was submitted to the insurance company.
One man allowed his details to be used fraudulently by the gang more than a hundred times.
Two men, 44 year-old Jason Brown of Cheadle (pictured right) and 29-year old Eamon Saleem (pictured left) of Wilmslow were given prison sentences at Manchester Crown Court last week.
Brown, who pleaded guilty to conspiracy to commit fraud and perverting the course of justice was jailed for five years and two months. Saleem was handed a ten month prison sentence after pleading guilty to perverting the course of justice.
The remaining 14 defendants were all issued with suspended sentences and ordered to carry out unpaid community work.
Ben Fletcher, director of the IFB, said: "Staged and contrived accidents alongside exaggerated claims with hugely inflated costs form part of the 'crash for cash' insurance fraud phenomenon which we estimate costs the honest policyholder almost £400 million each year.
"Today's sentencing serves as a warning to other would-be fraudsters that if you are committing fraud then the risk of being caught and prosecuted is very real.
Police Constable Vaughan Sherrah-Davies said: "The Jason Brown empire came crashing down all because he provided false information on two speed camera forms."