Admiral say their main focus is to boost the workforce at their Newport office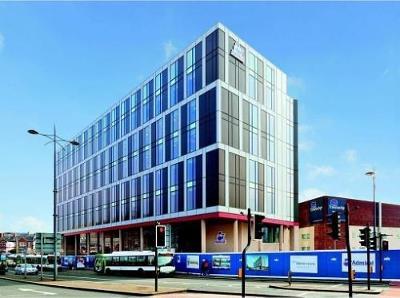 Wales based insurer Admiral has announced it will be recruiting 280 jobs across its south Wales offices, with 130 of them at its Newport location.
Currently housing over 680 staff, Admiral opened a new Newport office in November last year, and will be hiring in sales, claims and renewals roles.
It will also be strengthening its workforce in Cardiff, adding an extra 50 people, and Swansea where it will be advertising for 100 new positions.
Among the opportunities on offer will be litigation and legal handlers positions for Admiral's in house law firm BDE Law, launched in early 2013.
Admiral head of people services Ceri Assiratti said: "We have a huge variety of different jobs available that we know will appeal to a lot of people in the South Wales area.
All of the new starters will receive over £3,000 worth of free shares in the company each year as part of their employment.
Assiratti added: "We are regularly searching for talented people to join Admiral and it is very exciting for us to be able to recruit so many people for our Newport office."