One in nine motor whiplash claims is tainted by fraud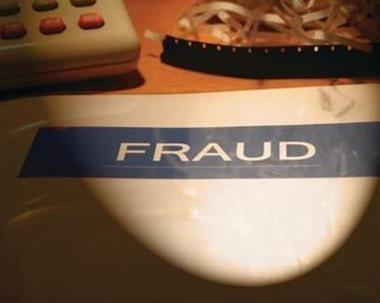 Organised fraud increased by 28% (£8m) to £38m in 2014, according to data from Aviva.
The insurer detected more than 14,000 fraudulent claims worth £95m in 2014 – equivalent to 39 fraudulent claims worth an average of £260,000 every day.
Aviva said that motor injury fraud, which includes bogus claims, cash for crash and organised fraud, continued to be the biggest problem area and accounted for 60% of all claims fraud Aviva detected.
The insurer currently has more than 15,000 suspicious claims under investigation - 6,000 of these are motor injury claims linked to known fraud rings.
Head of fraud Tom Gardiner said: "While genuine claimants have absolutely nothing to fear, our success challenging, defending and prosecuting fraudulent whiplash claims and organised fraud – even where it is not economic – sends a clear message that if you commit fraud against our customers, then it's increasingly likely that we will catch you and prosecute you.
"We are here to pay genuine claims quickly and fairly. However, in the case of motor whiplash claims, we are finding that 1-in-9 claims are tainted by fraud."
Aviva is calling for further steps to be taken by the government to deal with the root cause of 'cash for crash'.
Gardiner said: "Changes we are calling for include removing the cash and profit incentives from the system, such as replacing cash compensation for minor, short-term injuries with rehabilitation."
Application fraud
Aviva also believes the fight against insurance fraud needs to move from detection to prevention.
The insurer detected more than 6,390 instances of motor insurance application fraud in 2014.
This ranged from ghost brokers, people deliberately misrepresenting their claims history, convictions and addresses on their insurance application to obtain cheap cover, to organised gangs buying policies to make bogus claims.
One example of large-scale application fraud detected by Aviva was seen in Norwich, where fraudsters set up hundreds of motor policies using addresses in the city without the knowledge of the householders.
Within days of the policies coming into force, Aviva began receiving claims from the policies.
The insurer declined the fraudulent claims, cancelled the policies and liaised with local media to alert customers and householders to the threat. In total, this ring generated 157 claims with an estimated value over £3m.
Gardiner added: "The fight against fraud begins at the front door. We are now screening our personal and commercial motor business at the point of sale and we are committed to protecting our brokers and innocent customers from being targeted by fraudsters and ensuring that fraudsters cannot buy Aviva products."