Brikenjeet Singh tried to con insurer out of £57,000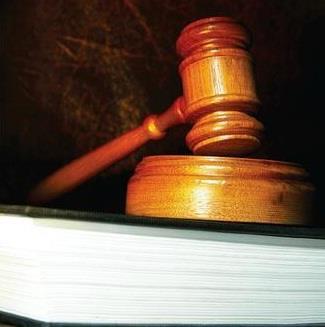 A Londoner who staged a burglary at his house to con insurer Direct Line Group (DLG) out of £57,000 in a fraudulent claim has been sentenced.
Brikenjeet Singh previously pleaded guilty at the Old Bailey to fraud by false representation, after an investigation first by insurer DLG and later by the Insurance Fraud Enforcement Department (IFED).
Earlier today he was handed a six-month jail term suspended for two years. He was also ordered to perform 100 hours' unpaid work and pay £1,300 in costs and victim surcharge.
On 29 July 2014 the 37-year-old reported to his insurer that his house in east London had been burgled the day before.
He claimed that jewellery, laptops, smartphones and cameras, along with the corresponding receipts and £2,000 cash, had been stolen.
Singh claimed he left home with his wife to go shopping when he realised he had forgotten his wallet.
When he returned to his house to pick it up he discovered it had been burgled, but that there was no sign of forced entry.
He said he contacted his wife to confirm she still had her house keys, which he said she did not. Singh then told his insurer that he believed she must have dropped the keys nearby.
He said he then telephoned the Metropolitan Police to report the burglary.
DLG, however, found that Singh had not called his wife before the police and that two telephone calls were made from his landline during the time he said he was out.
The insurer also identified the photographs Singh had sent them of the 'stolen' items had been taken the day after he said the crime occurred.
When challenged, Singh changed his version of events leading to DLG. The insurer then referred the case to IFED.
Singh was arrested at his home in November 2014. On searching the property, detectives recovered the jewellery pictured in the photographs Singh had sent to DLG from a safe in the master bedroom. They also recovered a smartphone and two laptops that Singh had listed as stolen on his claims form.
City of London Police Detective Constable Shaun Duff, who led IFED's investigation, said: "Singh thought his fraudulent claim for jewels and electronics would see him quids-in but instead he is going to be forced to work for free."
DLG fraud manager Mark Chiappino added: "Mr Singh obviously thought insurers were an easy target that he could fraudulently get money from. However, his attempts to put the burden of his crime upon our honest policyholders were stopped and now he'll be the one paying for his crime."