As a number of Premier League football clubs initiate BI-related legal action against insurers, Insurance Times explores the myriad risks that footballers and clubs could encounter in today's post-pandemic landscape
As the financial ramifications arising from Covid-19 pandemic restrictions hit British businesses in 2020 and 2021, focus was squarely centred on struggling SMEs and hampered high streets, rather than the "well funded and cash rich" world of Premier League football.
Although play across Premiership clubs has now resumed, many are still smarting from rejected business interruption (BI) claims that were submitted as a result of the pandemic.
Therefore, following judgments from the High Court and Supreme Court in 2020 and 2021 respectively, a group of 20 Premier League football clubs last month (May 2022) launched a lawsuit against their insurers - including Allianz, Aviva, CNA Insurance, Zurich and Liberty - via law firm Clifford Chance, hoping to have their claims reinstated and paid out.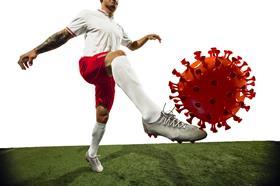 The clubs involved include Arsenal, Aston Villa, West Ham, Tottenham Hotspur, Liverpool and Brighton and Hove Albion.
For Daniel Lloyd-John, chief executive of Broadway Insurance Brokers, this action signals that an increasing number of industries are looking to pursue BI claims using "a joint voice" - however the "high profile" nature of the Premier League will no doubt make this case, in particular, one to watch.
Speaking exclusively to Insurance Times, he said: "Clearly, [the clubs] have come together and spoken about this issue and collectively feel like they have not been that well represented.
"The argument [against the clubs] will be [that] the Premier League is lucrative, well funded and cash rich. Capital is solid.
"I don't think this is the only sector we will see [issuing legal action] collectively because up until now it hasn't really gone down that road. Instead, it has been covered or not covered.
"Now, industries and sectors are looking to come together to have a joint voice. I think [this] sector is interesting, as [the] Premier League is one of the most high profile industries in the world."
Same wordings, same loss
Christina Bradley, technical director at claims resolution firm Mactavish, pointed out that each football club involved in the legal action will effectively have had the same BI policy wordings and suffered the same type of losses.
She said: "The non-denial of access clauses and issues of causation and loss, [which are] yet to be resolved, may lead to an increase in claims coming to court. If they lose, the reputational hit to insurers will be substantial.
"During the pandemic, we saw instances - especially in Covid business interruption cases - of claims being rejected on the basis of ambiguous and complex legal arguments as justification for [insurers] avoiding their liabilities, excusing this with various iterations of 'unprecedented' and 'unpredicted'."
Bradley noted that if this latest BI case proves that the giants of the Premier League have a valid claim in tackling their insurers, then it will raise clear concerns around what smaller businesses – with far less resources - have had to deal with.
Amid the glamorous world of Premier League football, however, BI legal action is just one facet of the risks clubs and players face. But what other risks do these organisations need to consider and how can the insurance sector help clubs manage them?
Personal and professional risk
A key risk management issue for football players is the interconnected nature of their personal and professional lives.
Lloyd-John explained: "This is where social media plays a role as the more visible superstars are, the more complex and interwoven the personal and professional lives of these players are. I suspect clubs are very focused on security at business HQ."
He added that where football clubs are "essentially recruiters of talent", this creates an additional "degree of complexity".
"Whose responsibility is it for the personal welfare and duty of care of the players and their families' security when they are not representing the club?" Lloyd-John continued.
One recent example of this crossroad is the racial abuse that Manchester United and England striker Marcus Rashford received on social media site Twitter following the UEFA Euro 2020 tournament in June and July 2021. The teenager responsible was sentenced in March 2022, receiving six weeks' jail time.
Simon Giddins, managing director of security services firm Blackstone Consultancy, said that further understanding around this type of risk specifically is needed because many players still do not report racist incidents due to the backlash they could receive on social media.
"Premier League players are not the possession of the public," Giddins added.
Scrapping social media profiles is not the answer, however. Giddins believes a better solution is to have "a well sculpted" profile, where players "understand what you are putting out there" and can "control the narrative".
Security scrutiny
Aside from social media security threats, football players also face risks including aggravated burglary, hostage and theft.
Navigating the different security agendas of players and their families, football clubs and agents, therefore, is a challenge for brokers "because we can't tell players to have home security inside and outside the perimeter [of their property] when it's a personal choice", Lloyd-John continued.
He explained: "Part of the role of the broker is to help businesses manage risk.
"One of the barriers to talent attraction and retention could be adverse publicity around the safety of individuals and [their] family members. Risk, security and insurance has a very close relationship.
"Clubs work closely with trusted advisors, like us, [that] they know will represent their employees on behalf of them."
Giddins' firm Blackstone Consultancy works with Broadway Insurance Brokers and Ecclesiastical to manage the security risks facing footballers, conducting background checks and property risk assessments for Premier League players.
He even has to consider the implications around social activities, such as the use of running and cycling tracking app Strava, when providing these protection services.
He explained: "We have linked Strava to lots of stalking cases and burglaries because people like to put their £10,000 bicycles on there [and then] the route follows them back to their home."
He noted that most hacking and thefts occur because individuals are victims of social engineering, duped into providing their personal information to fraudsters.
"When we protect a player, we don't just physically protect them - we do so fiscally, [protecting them] from people trying to rip them off, reputationally and when they have an incident where they have become embroiled in a problem," he said.
Giddins often starts his protection work by compiling a risk report, which forms a base line of the risks a player could encounter and assesses their online footprint. This report is then used to design measures to mitigate flagged risk factors.
Lastly Giddins said: "I would look at not just BI. I would look at how many players you have in one team. I think we underestimate how international the Premier League truly is – different cultures and nations.
"It comes down to the relationship between the club, agent and player. In my view, the clubs want the best for the players."
PASS NOTES
Which Premier League clubs are taking legal action against their insurers regarding business interruption claims?
The clubs involved include Arsenal, Aston Villa, West Ham, Tottenham Hotspur, Liverpool and Brighton and Hove Albion.
These clubs have decided to pursue pandemic-related business interruption claims against insurers Allianz, Aviva, CNA Insurance, Zurich and Liberty.
How might the FCA's test case impact the proceedings?
Christina Bradley, technical director at Mactavish, warned that "following this case, football clubs may encounter difficulties resulting from the limitations of the test case and its limited clause analysis".
She added: "While policyholders, and in this case the football clubs, may bear the brunt of the cost, a loss coming at a time when cover is already restricted or cut, it's going to be insurers that have the reputational damage – a saga that will play out over the coming years."
How might this case snowball into other areas of insurance?
Bradley believes that in far too many commercial insurance policies, insurers and brokers are placing inadequate cover and drawing on ambiguities.
She said: "Those insurers appear to be prioritising their own bottom line over the policyholder, which may not only show a lack of compassion, but undermines further what the industry is offering."