Rates will continue rising through 2016, says AA Insurance director Michael Lloyd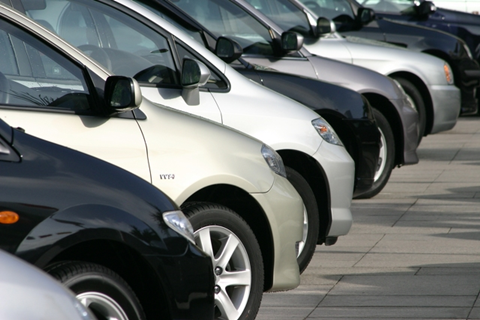 The average comprehensive car premium jumped 20.3% in the fourth quarter of 2015 compared with the same quarter of 2014, according to the AA's British Insurance Premium Index.
Compared with the third quarter of 2015, the increase was 10.4%, which the AA said was the biggest quarter-on-quarter increase since 2010.
The company attributed the increases in part to personal injury claims as well as the 3.5 percentage point hike in insurance premium tax (IPT) in November to 9.5% from 6%.
The AA said in a statement: "Although premiums are rising, the increase in insurance Premium Tax (IPT) has piled on the misery for motorists who have seen the typical cost of their cover rise by 20% over the past year."
The index showed that the average of the five cheapest quotes for comprehensive car insurance, which the AA calls its Shoparound premium, was £625.70 in the fourth quarter of 2015, compared with £520.06 in the fourth quarter of 2014 and £566.65 in the third quarter of 2015 (see table below).
Director of AA-owned broker AA Insurance Michael Lloyd said that personal injury claims "continued to haunt" the industry.
He added: "We expect premiums to continue to rise though 2016 but not at the exceptional rate recorded over the last quarter of 2015.
"And the sooner new legislation to tackle whiplash claims becomes enshrined in law, the sooner that will be reflected in the premiums quoted for car insurance."
The index also showed that drivers aged more than 70 suffered the biggest increases (+12.2%) while the youngest drivers, those aged 17-22, had the lowest increases (+9%). The youngest drivers are still paying the highest premiums by far, with an average of £1,357.06.
The region hardest hit by increases was Northern Ireland, where the average comprehensive car premium went up by 12%. The most costly place to insure a car remained in the North West of England, with an average premium of £876.
Motor insurance Shoparound quote movements
| | 2015 Q3 | 2015 Q4 | Change | 2014 Q4 | Change |
| --- | --- | --- | --- | --- | --- |
| Comprehensive | £566.65 | £625.70 | 10.40% | £520.06 | 20.30% |
| Third Party, Fire & Theft | £812.56 | £869.09 | 7.00% | £757.09 | 14.80% |
Source: AA