But underlying profit rose 31% to £56.7m in year to 30 September 2015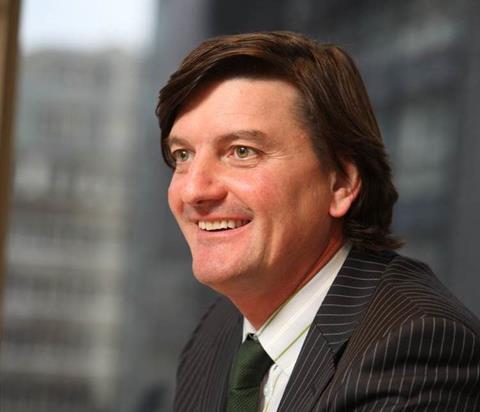 Broking group Hyperion has made a loss of £81.4m in the year to 30 September 2015 because of a series of acquisition and finance costs.
But the company reported a 31% surge in underlying profitability. Earnings before interest, tax, depreciation and amortisation (EBITDA) increased to £56.7m in 2015 from £43.2m in 2014.
Revenue was up 50% to £299m from £199m. Organic growth fell to 5% in 2015 from 7% in 2014.
The costs partly related to Hyperion's series of acquisitions completed during the financial year, the biggest of which was its takeover of UK broker RK Harrison (RKH), completed last April. The company incurred £84.8m of recurring and non-recurring acquisition costs in total.
The group also completed a $750m (£518m) debt refinancing in April 2015 resulting in both recurring and non-recurring costs. The company paid out £28.7m in finance charges.
Hyperion also paid out £23.2m for depreciation and amortisation.
Hyperion chief executive David Howden (pictured) said: "2015 was a pivotal year in what has been achieved for the future of Hyperion. It also acquired fellow UK broker Perkins Slade.
"Our commitment to a long-term strategy to build sustainable value for our shareholders through organic growth and strategic acquisitions that deliver balance in our operating model, geographic reach and product range remains as strong as ever."
He added: "As we look to the future, the 2015 financial year has laid the foundation upon which we will continue to build a Group that stands out as a home for exceptional people; that provides a service to its clients and partners that is different from its competitors because its employees own it."
Hyperion chairman Dominic Collins said: "I am delighted that from 1 October 2015 the combined Hyperion and RKH businesses have been legally and organisationally integrated and the planned changes in leadership and structure have been effected.
"This ensures the enlarged Group is fit for purpose as the industry continues to evolve rapidly and I am confident we are well positioned to deliver the benefits to our clients, insurer partners and shareholders of our efforts."