Group boss Mark Wilson attributes 20% increase in operating profits to a better strategic focus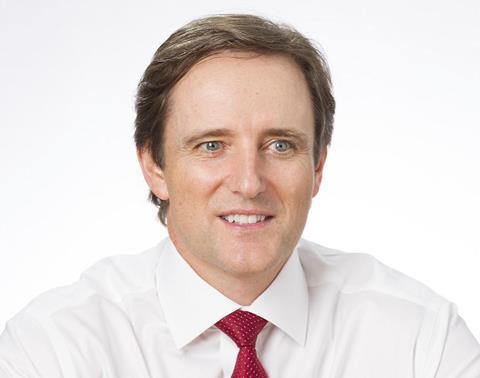 Aviva group chief executive Mark Wilson said the insurer may consider "modest bolt-on acquisitions" as a result of its strong capital position.
The insurer ended 2015 with capital surplus of £9.7bn, giving it a solvency ratio of 180% under the new Solvency II capital regime. Aviva said the ratio was at the top end of its working range.
It added that "additional management actions and operating activities" should enable it to boost the solvency ratio by between five and 10 points after paying a dividend, giving it capital above its working range that it could use for other purposes.
Wilson told journalists on a conference call this morning that having capital above its working range would give Aviva several options as it looked to grow, from investing in other businesses, modest bolt-on acquisitions, or returning capital to shareholders through share buy-backs or other distributions.
"We have a much stronger balance sheet. This is the bedrock on which we can deliver our future cash flow and growth," Wilson added. "But let's not get ahead of ourselves yet."
"Aviva has gone from being a couch potato to being able to run a clean race in quick time, but we are still some distance off completing our marathon."
Wilson attributed the insurer's performance in 2015 to better strategic focus and a more streamlined approach.
Over the past three years the insurer has moved out of 12 markets – from 28 to 16.
Aviva's group operating profit was up 20% to £2.7bn in 2015, compared with £2.2bn in 2014.
The group's combined operating ratio (COR) also improved by 1.1 percentage points to 94.6% from 95.7%.
Despite incurring £132m losses from the December floods, the UK GI COR only went up by 0.3 percentage points. Operating profit, however, fell 19.1% to £368m, driven by the fall in underwriting results.
Wilson said: "With our results we have exceeded expectations. After three years of fixing the business we are more than delivering on our commitments.
But he added: "By no means is the strong set of results a declaration of victory just yet, but having secured the balance sheet and made strong progress on the integration of Friends Life, we continue to transform our business and maintain the consistency."