Former Aviva chief got married the day after last week's AGM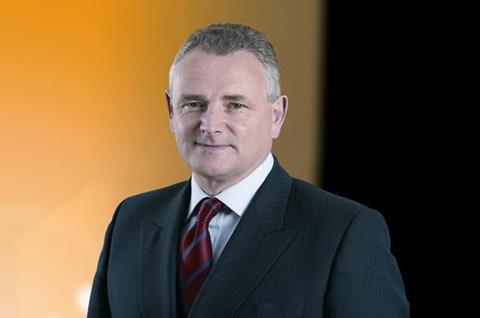 Aviva's share price has slumped to the 300p mark in early trading today amid eurozone fears and reports of investor anger at departed chief executive Andrew Moss's £1.75m pay-off.
Meanwhile, newspaper reports have also revealed that Moss married former Aviva human resources director Deirdre Galvin the day after last week's stormy annual general meeting. Moss faced heavy shareholder criticism and calls to quit at the AGM, which is thought to have played a big part in yesterday's decision to leave.
Aviva's share price closed at 302.9p yesterday - only marginally higher than last Friday's closing price of 302.3p. The announcement of Moss's departure yesterday morning boosted the share price to a high of 319.8p in yesterday's trading. But most of the gains were then erased by fresh concerns that Greece would leave the eurozone and the announcement of Moss's severance pay.
Moss will receive a full year's salary of £960,000 paid in monthly instalments over the next year; a one-off lump sum of £300,000 in lieu of bonuses, to be paid some time in the next month; £209,000 of pension-related contributions, which will be held in trust for five years; an estimated £240,000 in relation to the deferred share portion of his 2009 bonus, which vests next March; and an estimated £45,000 in other payments, which include holiday payments, legal fees and so-called out-placement expenses (typically employment consultants' fees).
Moss will not receive the full £960,000 basic salary if he takes another paid job before the year is up, and the £240,000 is an estimate based on Aviva's current share price. The actual amount could be higher or lower depending on the share price at the time of vesting next March.
The Financial Times reported that some shareholders hit out at Moss's pay-off. It quoted a founder of the Norwich Union Policyholders' Action Group, Philip Meadcroft, as saying the payment was "obscene" and would cause as much anger as the directors' remuneration report, which shareholders rejected at last week's AGM.
Separately, the Telegraph reported that Moss married former employee Galvin the day after the fateful AGM. According to the paper, Moss admitted he was having an affair with Galvin in 2009, and subsequently left his wife of 25 years to be with her.