Company targeted elderly and vulnerable, says Information Commissioner's Office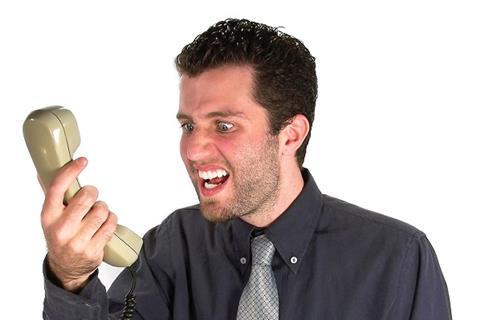 A company called Cold Call Eliminations, that sells devices to block marketing cold calls, has been fined £75,000 - for making cold calls to customers.
The Information Commissioner's Office said the Chichester-based company, whose website boasts "Make nuisance calls a thing of the past", cold called elderly and vulnerable customers.
Complainants said that aggressive marketers from the company pressed them to take subscriptions to a service that seemed to be the equivalent of the free Telephone Preference Service (TPS).
One complaint said the sales person implied they were calling from the statutory TPS. Another said money was taken from their account despite turning down the service and a bank account had to be cancelled to stop the contract.
Over nearly two years, the ICO and the Telephone Preference Service (TPS) received 382 complaints from people who were registered on the TPS. Companies are not allowed by law to call anyone registered on this service unless they have specific consent.
The ICO said it gave Cold Call Eliminations time to improve its conduct, but the company ignored the warnings and continued with the calls.
"It's ironic that the products they were trying to sell should have blocked the very calls they were making," said Steve Eckersley, ICO's head of enforcement.
He said the fine "should be a warning to other companies that we will act if companies are found to be breaking the law."