Chief executive Ian Parker insists that insurer's broker service woes are behind it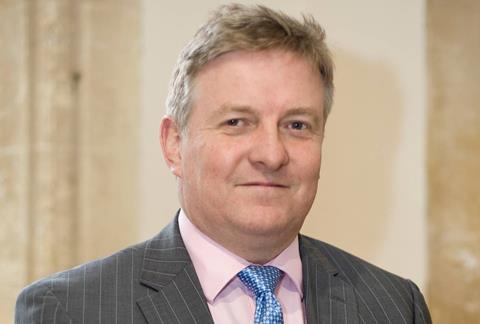 Lloyd's motor insurer ERS is planning to tie the commissions it pays to brokers more closely to the profitability of the business they bring to the company, chief executive Ian Parker says.
The move is part of the company's goal to bring its combined operating ratio (COR) down to 90% in the next few years. The company reported a 99.8% COR for 2015, its first COR below 100% since 2009.
Parker (pictured) told Insurance Times: "We want to align commission better with the financial results of the business introduced to us.
"We want to reward brokers that want to introduce great business to us, but also reflect business that isn't performing well through a lower commission ratio.
"Commission serves two purposes: it pays the brokers to do the work they are doing on our behalf, but it is also a way to encourage brokers to support us or tighten up where the results are not where we want them to be."
But Parker stressed that there would not be "wholesale changes" to how the insurer pays its brokers.
He said: "We are certainly not expecting to go to the market and say: '2% off everybody's commission.' That is not our style. We are a broker-only business. We are into building long-term relationships with brokers and we want to have mutually reinforcing partnerships, not flip-flop around and say: 'We'll pay you x commission one day and y commission the next' with no reason."
Parker also said that there were no plans to reduce the 1,450 agencies ERS has in place with brokers.
Parker also asserted that criticism of ERS's service to brokers should now be behind it. He admitted that the company lost one account last year over service, but he added: "Brokers have seen a marked improvement in our service from September last year.
"We lost one account last year out of 1,450 agencies.
"I think other people will probably want to say that we had some service issues. We weren't able to deliver the service we wanted to. But we worked very hard to improve the situation and now our service levels are pretty much a match for anyone in the market. And there is only upside to come from here."