VisionTrack's Simon Marsh on how to choose the best insurtech firm to partner with
I've read numerous articles recently about the rise in costs for fleets and how commercial insurance premiums are surging. It's a serious issue, but there are plenty of options available to insurers and brokers to mitigate increasing outlays and show support to commercial customers.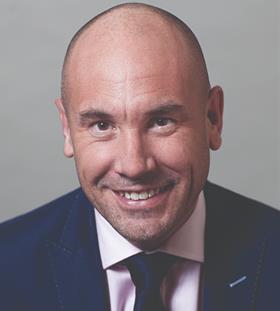 The market is flooded with new insurtechs and 'disruptors' and separating the wheat from the chaff can be a minefield. It's understandable that insurers are currently making more partnerships in this arena than brokers, but there are great options available to both when the desired outcomes are identified from the outset.
Recognising what your priority areas are is key – from data analytics to AI and machine learning to fighting fraud. Ideally you would choose something that can combine all of these elements and there are solutions out there which do just that.
In my view, the real game-changers are cloud-based innovators who are offering technological advancements that not only save customers money in terms of premiums, but reduce the likelihood of incidents and claims in the first place.
VisionTrack was founded because we passionately want to alter the face of road safety. Our focus has been on making the unknown known via video and telematics that connect to a bespoke Internet of Things platform. This has not only improved driving behaviour in fleets of our customers, but has almost eradicated fraudulent, exaggerated and disputed claims. One insurer partner found that policy holders achieved a 24% reduction in the number of collisions and an 18% reduction in the cost of claims on like-for-like fleets.
Insurers and brokers should be looking for providers that offer scalability and don't require enormous personal outlay in terms of investment and time. The best insurtech providers will be those that are device agnostic and can integrate into any third-party platform or product, making the proposition infinitely scalable. The possibilities really are endless and there for the taking – available now for the tech savvy in the UBI and commercial market.
Simon Marsh is managing director of VisionTrack