Many insurance firms will be affected by delegated authority probe follow up, says UK General Insurance Group boss Peter Hubbard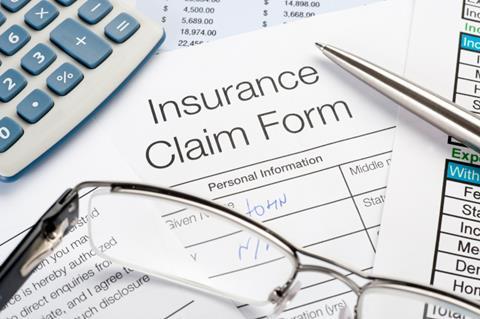 Firms have been urged to 'get their act together' amid the wide-ranging FCA probe into delegated authority arrangements.
UK General Insurance Group chief executive Peter Hubbard said the thematic review was wide-ranging, covering anything where there was a delegated authority arrangement. This could be MGAs, scheme broker arrangements or outsourced claims handing.
And Hubbard said the regulator was looking at every part of the insurance chain to ensure good customer outcomes.
Hubbard said: "The regulator is looking at every part of the customer journey. If any player in the customer journey is not focused on good customer outcomes, they will need to get their act together."
Hubbard said the sort of things firms should be looking at were knowing exactly who their customers were; ensuring the right products were designed for the right type of customer; and finally, that they had a good handle on all their complaints data throughout the customer journey.
He said progressive MGAs and brokers will have anticipated the regulator's agenda, and reviewed their audit and compliance focus. He added that it was important for market players to be on top of their data and understanding of the customer journey.
In June, the FCA revealed that following a thematic review into delegated authority arrangements, it was clear that some firms did not treat arrangements as outsourcing when they should do; some firms failed to carry out proper due diligence checks when selecting supplier; and finally, some firms did not have the right level of control of delegated authority arrangements.
The report followed a review of 12 insurers' outsourced underwriting and claims handling arrangements, and the associated activities of 19 intermediaries and third party administrators.
The FCA is now clamping down on firms that are failing to meet the issues outlined in the report. The regulator is also discussing the findings with trade bodies.
The London market is seen as particularly vulnerable to the shortcomings identified by the FCA. The International Underwriting Association has vowed to examine the issues and has set up a working group to work closely with the FCA and other trade bodies.
The group hopes to encourage consistency in the way London market firms handle delegated authority arrangements and ensure that firms do not get over-burdened with red tape on the issue.