EY predicts a further loss for 2017 and rate hikes after huge Ogden hit in 2016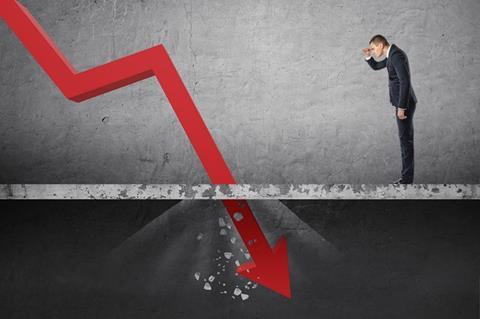 Accounting and consulting firm EY estimates that the UK insurance industry took a collective £3.5bn hit from the cut in the Ogden discount rate to -0.75%.
The huge Ogden hit added 8.8 percentage points to UK insurers' collective motor combined operating ratio (COR) for 2016, pushing it to 109%, EY said.
The market delivered a 100.5% in 2015, according to EY, so had it not been for the Ogden rate change, UK motor business would have performed slightly better in 2016 than 2015 with a 100.2% COR.
EY said that although the discount rate cut took effect in March 2017, it hit the 2016 numbers because most companies reflected the impact of the cut on outstanding claims in their 2026 results.
EY said its £3.5bn estimate was for insurers and reinsurers across all lines of business and is based on market announcements and its own calculations. It added that £2.4bn of Ogden losses had been disclosed publicly to date.
Continued effect
Ogden will continue to hit UK insurers' results, EY said. It said the continuing costs from the new -0.75% Ogden rate and the need to rebuild reserve margins that companies released to help pay for the impact will result in a 103.3% COR for 2017.
However, it added that if the whiplash reforms and new methodology to calculate the Ogden rate materialise, the COR could improve back to 100.2% in 2018.
EY UK general insurance market lead Tony Sault said: "The impact of the Ogden rate change to the motor insurance industry has been considerable at around £3.5bn. While a reduction was certainly on the cards, virtually no-one anticipated the extent of the drop.
"The general election result last week may have created additional uncertainty and insurers will be hoping that the Ogden consultation and reform of whiplash claims will remain priorities for the new Lord Chancellor and the government."
Rate hikes
EY also predicted that rates would rise a further 9% this year because of Ogden and the increase in insurance premium tax to 12%.
ABI numbers show that motor rates were at record highs with an average premium of £462 in the first quarter of 2017. EY predicts that this will increase by 9% to £503 in the rest of this year.
Sault said: "Further effects will be felt next year when annual reinsurance cover for large claims come up for renewal.
"Young drivers will undoubtedly have to bear the brunt of the increase due to the disproportionate number of larger claims they cause.
"A fundamental review of Ogden and the Government's proposed whiplash reforms are increasingly urgent for consumers and must not be abandoned in the aftermath of the general election."