The chief executive discusses why brokers and MGAs must be more organised now than ever before
Insurance2025: The current hard market for MGAs will separate the "sheep from the goats" as onboarding new insurers has been more difficult during this "challenging time squared by the pandemic", said Charles Manchester, founder and chief executive of MGA Manchester Underwriting Management.
Speaking to Insurance Times's content director Saxon East as part of the title's Insurance2025 virtual conference this week, Manchester told online delegates: "It boils down to the market simply being harder in many specialty lines.
"Insurers in a hard market will probably think whether they wish to delegate authority or whether they can get a better 'bang for their buck' than return on capital underwriting the business themselves."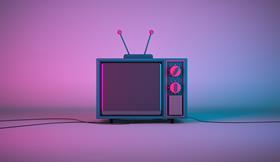 He said today's hard market conditions will separate the "sheep from the goats" to some extent. This is because MGAs will need to justify themselves at renewal or when seeking to place new facilities.
When asked whether the current hard market could be the new normal, Manchester said he sees it persisting, but he predicts it is subject to change.
"Now more than ever, both brokers and MGAs need to be organised," he explained.
"In a soft market, it is easy for MGAs to get capacity and trade. In a soft market, it is easy for brokers to place business. Those times have changed and it's going to be a while before we get back to that."
Manchester, who is also chairman of the Managing General Agents' Association (MGAA), added that MGAs need to "earn their corn" and add value to justify their existence in the insurance chain.
However, this principle should also apply to insurers, he continued.
In terms of relationships with other facets of the market, Manchester explained that insurers are increasingly demanding more data from MGAs. For brokers, however, Manchester said that relationships with MGAs are key.
Series of wildcards
When asked how the hard market might impact MGAs' broker partners, Manchester said that some may need to pull out of certain business lines - but those that continue might be forced to offer "higher premiums [and] reduced commissions".
As for the lines that brokers might target here, Manchester named professional indemnity (PI), casualty and all the long-tail lines that are more difficult to turn a profit from.
He believes the reason for this comes down to a series of "wildcards", which includes the hardening market triggered by the Lloyd's remediation, Brexit's potential effect on the economy and the Covid-19 pandemic.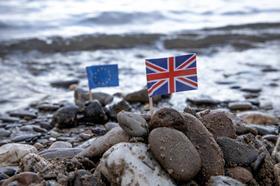 These wildcards are accentuating what would have been a difficult time anyway, he said.
Winner and losers
In terms of those ready to take advantage of the hard market, Manchester believes there is another portion of the market to consider.
"Big reinsurers are trying to grasp more and more market share and smaller reinsurers, particularly the further overseas ones, are finding their market share squeezed. They are looking to get into programme business in the US or MGAs in Europe to try to cut out the middleman," he said.
Referring to the benefits of Brexit in relation to unrated insurers, Manchester said that the Prudential Regulation Authority (PRA) and the FCA have more control over who is authorised in the UK than ever before.
"If the PRA does not regard them as adequately capitalised, they do not have to give them a licence. That will improve things," he noted.
"However, that being said, it does not stop overseas insurers that are not authorised from writing business - they just can't market themselves and make underwriting decisions in the UK."