Zurich's group chief risk officer argues that the 'status quo cannot last' to combat the climate change crisis successfully
To successfully tackle the global climate change crisis, there needs to be another industrial revolution, according to insurer Zurich's group chief risk officer Peter Giger.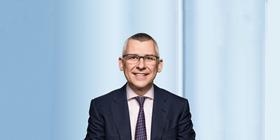 Speaking exclusively to Insurance Times following the World Economic Forum's (WEF) briefing on its latest Global Risk Report 2022, released earlier this week, he says: "At the end of the day, there will be winners and losers [as a result of climate change], but the ones that sit on their hands are more likely to be losers. That, for me, is the silver lining - that businesses see the opportunity because it is accepted now that sooner or later the world will need to react.
"The industrial revolution was a sequence of destruction and re-creation. Had we waited on the government for the digital revolution 30 years ago, at best we would still be at mainframe [computers]. Every industrial revolution has created more jobs, but it has also destroyed a lot of jobs. The technological revolution did not replace one thing for another - things structurally changed in delivery.
"We should not assume that we know the future and can plan it perfectly."
For example, Giger says the introduction of electric vehicles (EVs) has encouraged people to be more open-minded. Also, despite smart phones not being on the horizon 20 years ago, now many people cannot live without these devices. Equally, although emails threatened the postal service, traditional paper-based mail has still not died out.
Giger, who was one of the panellists at WEF's briefing event, continues: "The Covid-19 pandemic was a perfect example - the governments were totally focused on preserving the status quo and transition requires destroying it.
"Status quo cannot last."
Waiting game
Giger's main concern around the climate crisis, however, is that the insurance industry is playing a waiting game.
He says: "Everybody waits for everybody else and nobody moves. I don't think there is an alternative to decarbonise - at some stage we will need to decarbonise."
As part of the United Nations-convened industry group the Net-Zero Insurance Alliance, Zurich is looking for the best methodology to understand the carbon intensity of its insurance portfolio. The insurer has already taken steps to understand the carbon intensity of its investments.
"On the investment side, [Zurich is] committed to the net zero path. We are reshaping our investment portfolios [so] that it supports a realistic transition path. As an investor, we challenge our investees in terms of their commitments and what they do," he says.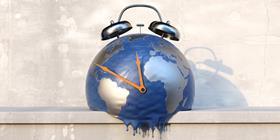 But Giger stresses that "there is more work that needs to be done to lay the foundation before we can come up with meaningful commitments. First, you need to be able to measure before you can talk about reduction".
Zurich is also trying to practice what it preaches - for example, by focusing on its own carbon footprint rather than carbon compensation, which enables companies to invest in environmental projects around the world to balance out their carbon emissions.
Giger explains: "We believe that compensation is not a sustainable strategy, but we need effective reduction. We are reducing our own carbon footprint now, [but] that's not going to save the world that much. Insurance companies are not very carbon intense.
"However, it's the willingness to go the extra mile, make the investment, change the behaviours – that is important for us. So, challenging our historical travel patterns and optimising our building stock."
Supporting energy innovation
Another way the insurance sector can contribute to tackling climate change is keeping pace with the "innovation in the energy sector", Giger adds.
Looking at "the technologies required for a carbon free economy" and "supporting those developments with insurance cover" will be key, he says. However, this can pose internal challenges for insurers, as data and pricing in this area is "notoriously difficult".
In addition, the idea of halting cover for coal is rising in popularity, Giger reports, but this is more complicated than it may appear.
Giger continues: "We can all stop insuring coal today, but that will not stop the world burning coal because coal is needed in countries like Germany for the stability of power grids."