Brexit could put supply chains under pressure, but how?
Risk managers association – Airmic has warned that global supply chains are under pressure and UK businesses will have it worse than their international counterparts when Brexit bites.
Airmic in collaboration with AIR Worldwide, Gallagher, HDI, Lloyd's and Sedgwick have released a new report entitled Complex Supply Chains in a Complex World, is to be launched at Airmic's ERM Forum in London this morning.
It warns that a desire for low cost networks has led some businesses to turn a blind eye. A potent combination of risk that may be building up in their supply chain which could result in a catastrophic event that can bring operations grinding to a halt and inflict significant reputational damage.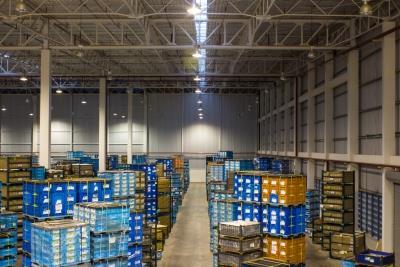 The report cites geopolitical tensions, climate volatility and technological dependencies are placing global supply chains under more strain than ever before.
"Furthermore, with supply chains becoming increasingly complex and opaque, many companies are struggling to fully map their exposure, with over half of businesses failing to have visibility beyond their direct (tier 1) suppliers," warns Airmic.
It also expresses deep concerns over the rise of nationalism, increasingly protectionist policies and Britain's departure from the European Union, which are "threatening to roll back free trade, global supply networks and cross-border relationships".
"Most businesses have a good understanding of their suppliers, but how many track their suppliers' suppliers? The web of relationships in a typical modern supply chain is incredibly complex to unpick, comments Richard Cutcher, research and development manager at Airmic.
"This report is designed to support businesses inject resilience into their entire supply chain."
Subscribers read more
The female-led property insurance repair firm gunning to work with insurers