According to the FCA, 15,400 policyholders with BI claims approved are still waiting for business interruption payouts
Insurers have paid out over £968m in Covid-19-related business interruption (BI) claims since the conclusion of the Supreme Court test case in January, according to FCA figures published this month.
The latest data from the FCA showed that insurers have paid £636.7m in final settlements as well as £331.2m in initial payments for unsettled claims as of 5 August 2021, bringing the total paid to BI policyholders to almost £1bn.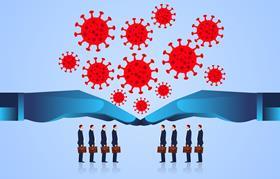 However, many providers are slow to pay out, with 15,400 policyholders who have had claims approved still waiting for BI payments.
For example, last month, Britain's largest pub group, Stonegate Pub Group Co - which owns popular chains including Slug and Lettuce and Be at One - reported that it had sued three insurers for £846m over BI losses.
Stonegate has been hard hit by the repeated UK lockdowns, which forced them to temporarily close all 760 of its pubs, bars and restaurants.
Plus, Axa is being taken to court by restaurant group Corbin and King, owners of The Wolseley.
However, Daniel Lloyd-John, Broadway Insurance Brokers' chief executive, suggested that the FCA's newest figures demonstrated the strides made by the insurance industry since January's Supreme Court ruling.
He told Insurance Times: "There's no doubt that the way in which business interruption claims were initially dealt with by insurers did the industry no favours.
"They created a perception that it was not exactly doing its best to help companies deal with the difficult circumstances which they were facing.
"The Supreme Court judgment presented insurers and brokers with a very real challenge. It was something of a watershed moment.
"These figures underline the positive and effective way in which the industry has responded so far, working together as swiftly as possible to resolve the issues.
"There are still some outstanding claims, but insurers and brokers are dealing with every case as thoroughly and as quickly as they can.
"What the FCA data doesn't necessarily show, however, is the broader conversation which has been taking place between businesses, their advisors and insurers about ensuring a greater emphasis on product efficiency and the ability to meet potential future risks, rather than discussions about cover simply being driven by price."
The FCA's test case action, which was heard by the High Court and Supreme Court, ruled mainly in favour in policyholders.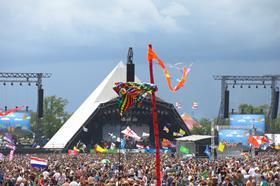 Muted frustration
A total of 41,666 businesses have had their BI claims accepted by insurers to date, but only 26,238 (62%) have received at least one interim payment.
Meanwhile, 38% of policyholders who were told they were entitled to insurance payouts for BI losses have yet to receive a payout.
Michael Kill, chief executive of the Night Time Industries Association, said: "I am not sure whether to applaud or be angry at the release of figures from the FCA on insurance claim payouts nearing £1bn, given that it should have been more.
"Frustrating that the legal process took a considerable amount of time to come to a close and in that time our sector lost many claimants, which in turn reduced the exposure to insurance companies - the very businesses that refused to pay out are making money back with rising premiums.
"In the past weeks, we have seen the launch of the festivals and event insurance scheme, which has been met with muted frustration of too little, too late and the feeling that it's not something that is affordable for much of the sector, with many feeling it presents a false economy."