Cardiff are claiming the transfer was not "legally binding"
The insurers of football club Cardiff City could be set to avoid a huge payout over the death of the £15m signing of Emiliano Sala.
Cardiff had previously been reported to have taken out a £16m personal accident policy on Sala with Lloyd's insurers, led by China Re.
However, the BBC is reporting that Cardiff are refusing to make payments to Sala's former club Nantes on the grounds that the transfer was not "legally binding."
The 28-year-old striker died when his plane crashed into the English Channel near Guernsey on 21 January 2019.
Cardiff are claiming that Nantes' conditions for completion of the deal were not fulfilled and that the player was not registered as a Premier League player.
Cardiff City were due to make its first instalment on 20 February.
But the French club are asserting that the required paperwork was completed and have referred the matter to governing body, Fifa, which has demanded that Cardiff City submit its evidence by April 3.
This could mean the claim becomes "null and void" due to unfulfilled clauses in the initial agreement.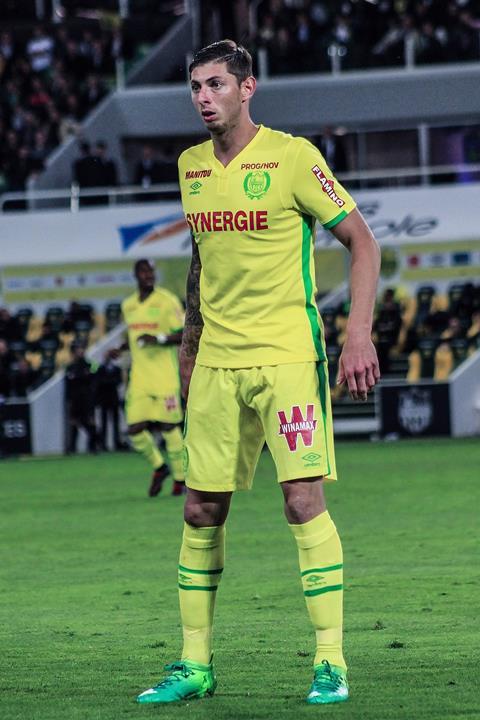 Emiliano Sala, deceased striker for Cardiff City
Photo credit: Fabrizio Neitzke, Wiki
The Welsh football club insists that due to the terms of the contract being somewhat elusive, such as the Premier League still having to clear Sala's registration, that the deal is therefore not "legally binding."
Number of insurance issues
Clive O'Connell, partner at law firm, McCarthy Denning told Insurance Times: "The tragic case of Emiliano Sala, unfortunately throws up a number of insurance issues.
"There were reports that his registration may not have been effective before he died which would mean that no compensation might be payable by the Professional Footballers Association from its insurance scheme. At the same time, an issue exists as to whether there is cover for his death from the plane owner or operator.
"The first point to mention here is that it is the plane owner or operator who will be in insured under any policy. The policy will protect them against any liability that they incur. If the policy does not respond, the liability will still exist. The owner or operator will still be liable and will have to pay compensation for any negligence from whatever resources they have.
"The second point to make is that much will depend on the terms of the insurance protection that they have purchased. Some motor insurance, for example, will not provide cover if the driver is not licensed. If an unlicensed driver uses a car, that driver is also uninsured.
"This will exacerbate any criminal sanction imposed for driving while disqualified or otherwise unlicensed as there will be an additional charge of driving while uninsured. In those circumstances, the Motor Insurance Bureau will step in an ensure that any injured third party is compensated. The MIB is a body funded by motor insurers from a charge on premiums. There is no equivalent of the MIB in aviation.
"If the policy contains exclusions which limit cover or exclude liability for unlicensed flights, it is very possible that the owners or operators of the plane will not receive anything from insurers. They therefore expose themselves to a claim from the estate of Emiliano Sala which they will have to meet from whatever resources they have."
He stressed that the terms of the insurance policy will determine what happens, "without sight of that, however, it is impossible to be conclusive."
Subscribers read more
Could a bad Brexit spike business claims?