'It's difficult because there are multiple factors contributing to it,' says chief executive
Insurtech firm Earnix has noted the issue of "being able to secure the appropriate return on capital" as the biggest challenge for insurtechs currently operating in the UK market.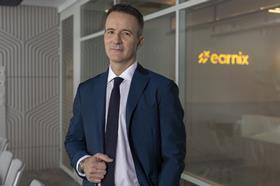 That was according to Robin Gilthorpe, Earnix chief executive, who spoke exclusively to Insurance Times at Guidewire Connections 2023 in Nashville, USA last week (13 November 2023).
Gilthorpe noted that access to capital had been complicated by multiple factors, including the stubbornly tough inflationary environment.
He explained: "It's difficult because there are multiple factors contributing to it, but it isn't purely monetary.
"A lot of it is driven by supply issues. Firstly, a lot of the supply side of inflation is because of lack of access to manufacturing capacity.
"Even if one or two of those fall away, you're still likely have a significant tail on that. For most carriers in most markets, their concern has to be how quickly they can get this back on the right side of the ball."
Gilthorpe also noted the impact of a "significant surge in reinsurance rates" that had made capital via this market "dramatically more expensive".
He explained: "For those insurers that use a significant amount of capital from the reinsurance side of the equation, that has become very expensive – and that trumps the available amount of your combined ratio, which can be used to offset."
Many insurtechs are backed financially by a mix of reinsurers, private equity and other capital streams.
On top of challenges around reinsurance and inflation, Gilthorpe said that insurtechs currently going through capital raises were also experiencing "significant compression" via that funding stream.
UK progress
Earnix is a global software as a service (SaaS) solutions provider for insurers and banks and has been making strides to expand its presence in the UK market.
The firm opened a new UK office in September 2023 to double the number of its London-based employees, telling Insurance Times that it saw the UK as playing a "critical role" for the insurtech.
Earnix is making "good progress" in UK personal lines markets, including motor and property, according to Gilthorpe.
He also noted that there had been a "significant uptick in interest on the specialty side," which was a major feature of the London market.
"It's interesting as it seems to be breaking open more rapidly than we would have guessed," he explained.
For Gilthorpe, this was due to a number of factors, with the market currently "bouncy and volatile".
This was driven by different focuses in different markets, he explained, with some submarkets dominated by pricing considerations while others were very underwriting focused.
He added: "One of the interesting things about our platform is that it's designed to drive business around excellence in any of those areas and particularly in combination of those strategies. It's partly reflected by the market dynamic and needs."
Gilthorpe said he believes that developing into the UK market was "a journey" and Earnix has value to add to all the different submarkets.
He finished: "Building out a rounded portfolio of those gives us the real prospect of having a bigger impact on the market, creating better accessibility to insurance products. Insurance is truly an essential item for an individuals' wellbeing and for maximising economic potential."

Winner of Biba's Best thought leadership Award 2023, and highly commended in this year's WTW awards as Insurance and risk technology journalist of the year.

Interested in all things insurance technology and insurtech.

Writer of the monthly TechTalk section of the magazine and backchat. When not writing can be found doing yoga, at some kind of dance workshop, singing, globetrotting, or baking – not in any specific order.
View full Profile