Former Facebook politics and government specialist says senior management should 'not to shy away' from the knowledge of younger workers
Biba 2021: With many insurers and brokers turning to social media to access new customer pools, those that are less tech savvy might run the risk of being left behind, said Elizabeth Linder, Facebook's former politics and government specialist.
Rooster Insurance is just one example of an insurer that has used social media to access a younger demographic audience - the car insurer went viral on TikTok after a female driver posted how she got cheaper insurance through the provider.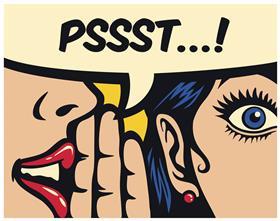 Marmalade has also expanded its customer base using TikTok; it has noted a significant increase in conversions.
Speaking on this topic during Biba's two-day conference last week, Linder told online delegates: "There's always a risk of being left behind."
She added that the insurance industry needed to tap into apprenticeship scheme talent to help identify up and coming trends around communications.
"We have to get so much better at senior management sitting down with the freshest blood coming out of the school experience to understand what is latest," she explained.
"We can't shy away from those conversations just because an 18-year-old apprentice wouldn't be invited into the corner office."
Linder used this method at Facebook - she worked at the social media giant between January 2011 and May 2016.
Prior to this, she worked for Google as global communications and public policy associate between September 2007 and August 2008.