ERS blames Ogden as combined operating ratio slips to over 100%
Specialist insurer ERS has reported that its combined operating ratio has deteriorated, while blaming Ogden and announcing continued growth.
In its 2019 half-year results, the company's COR fell from 96.6% in H1 2018 to 102.8% in H1 2019, which it says "reflects the change in the discount rate to -0.25%."
However, it continued to deliver profits and growth compared to last year.
GWP is up 9% from £167m in 2018 to £182m in 2019, while profit stood at £3.1m.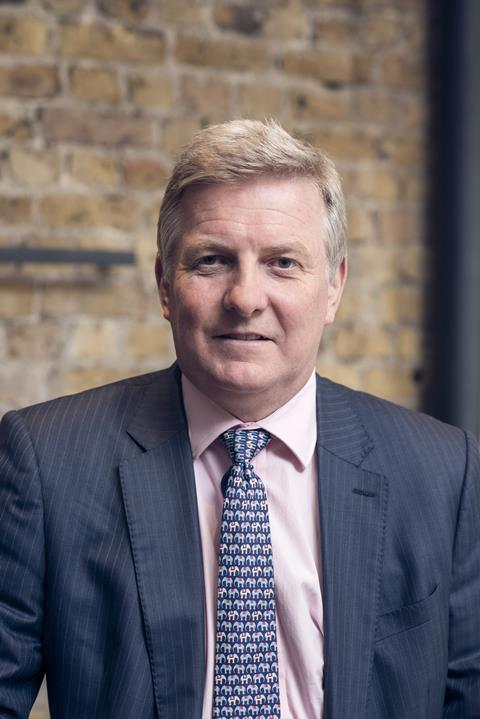 ERS chief executive, Ian Parker said there is "a lot to be positive about" in the company's first-half performance.
He said: "We're growing faster than ever whilst being true to our specialist heritage and we're managing to continue to keep our profitability in line with expectations.
"It's not an easy balance to achieve, particularly in a dynamic market that continues to be distorted by regulation and irrational competition.
He then focussed on the COR, which he said would be a focus for the business in the second half of the year.
He continued: "As we look forward to the end of the year, our focus is on reducing our COR%.
"With strong underlying performance and with the investments we've made in infrastructure and technology, we have the foundation in place to achieve our goals and continue to build a track-record of results.
Executive shuffle
Last week, ERS announced that it has completed a reshuffle of its executive team, with a new chief risk officer (CRO), chief financial officer (CFO) and claims director.
After the outgoing CFO, Katie Wade has decided to take some time away from the corporate world, Ryan Waaren has moved from CRO to replace her as CFO.
This means Warren has left the CRO position free, and former chief actuary for Lloyd's, Henry Johnson has come out of retirement to join the business and fill that position.
And finally, Peter Smith has made a return to the company after a year out, and will replace Gary Barker, who has joined the AA, as its new claims director.
Parker commented: "I'm thrilled that Ryan is to continue to develop and contribute to ERS in the CFO role. Of course, it will be strange not to have Katie alongside me as she has been through the last 6 years as we transformed and turned around ERS.
"Once she has finished travelling I expect she will quickly return to the market and I look forward to hearing about her next opportunity.
On Johnson, he said: "I am also excited about working once again with Henry Johnson, although this time as a colleague. When he was at Lloyd's, I always had a tremendous amount of respect for his knowledge and experience and he will be able to bring both of those attributes to ERS.
"For Henry to come out of retirement speaks volumes about his assessment of ERS' prospects and the role he can play as part of the Executive Team to bring our plans to fruition."
And finally, on Smith, Parker said: "I'm delighted that Peter has agreed to re-join the ERS Executive team to lead our Claims and Counter Fraud functions. The world-class claims function we have today is down to Peter, the team he created, and the work they completed.
"Peter re-joins now we are in "run mode", but there's still so much more to be done. I can't think of a better person to continue to drive our performance and respond to the dynamic changes the market has to continually deal with."
Subscribers read more