Waterlock has been labelled as the "next step" from its rivals
Geo, the Cambridge-based energy company, has partnered with property insurance specialists iNet3 to create a new product to potentially enhance the battle against escape of water claims.
Waterlock is a water leak detection device which has been designed to reduce the risk, hassle and expense of water damage for insurance companies and their customers.
Yesterday, the product was launched and demonstrated at Lloyd's of London to insurers and brokers.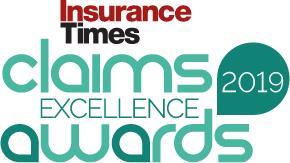 Enhancement from rivals
James Rankin, head of distribution and partner sales at Geo led the demonstration, and said that Waterlock has "several elements".
"The first element is prevention. With the app you can download with the product, you can turn your mains water off when you are on holiday or if you are a landlord and you have uninhabited homes.
"Then we have the sensors which will detect standing water and pick up any changes in temperature and humidity.
"But where we differ from the rivals, and i think enhance on the technology that is already out there, is that our product can turn of the water straight away on detection.
"You have rival technologies that will just alert you to the problem. Ours alerts you, but also turns the water off automatically."
As well as this, Geo claims the device can be installed in less than an hour, even as little as 20 minutes depending on how accessible the property's stopcock is.
Do not detect flow
Geo and iNet3 decided not to monitor the flow and pressure of water because they felt that with monitoring that, there were too many "false positives" to be found.
Rankin continued: "We found too many false positives with monitoring flow. Small things could trigger it, such as someone having a longer-than-usual shower. So we felt it would create more problems and faults than help. We are happy with what we monitor."
Planned market penetration
Geo is currently meeting with potential partners and clients to sign up to the service, with announcements "coming soon" as Rankin claimed.
"We want to approach the market in two ways. We want to target both the broker market and insurers who specialise in property. Conversations are happening. Hopefully we will have some announcements in the coming weeks."
A spokesperson for has revealed to Insurance Times that the product is being trialled with a "top ten insurer".
Waterlock is gearing up for launch in the next six months.
"Great example of innovation"
Andy Thornley, head of corporate affairs at Biba, commented, "Technology-led innovation is becoming increasingly important as new solutions to long-held problems that brokers have faced. One of our own Biba members, Property MGA inet3, have partnered with geo, a leading technology company, to bring Waterlock to the insurance industry"
"WaterLock is a great example of how innovation can reduce the significant impact of escape of water claims and help protect vulnerable customers by having the ability to turn off the domestic water supply remotely or when a leak is detected – reducing the damage that can be caused."
"Escape of water forms the largest component of household insurance claims and it's clear to see how innovations like WaterLock can help the insurance industry and its customers. That's why we were delighted to feature it as a case study in the 2018 BIBA Manifesto."
Subscribers read more