The Secretary of State now has the power to 'impose requirements about new build home warranties'
The UK government has scrapped the legal requirement for the appointment of a building safety manager as part of a series of amendments to the Building Safety Bill.
Originally the bill required that landlords managing a high-rise building must recruit a building safety manager to comply with fire safety rules.
The bill is currently passing through the House of Lords and aims to improve the regulation of buildings post-Grenfell Tower fire. This includes a new building safety regulator being introduced.
Amendments also confirmed that the protections in place to prevent leaseholders from being charged for cladding work would be extended to those that own up to three properties.
Meanwhile, leaseholders in lower value properties will not be charged for any remediation work.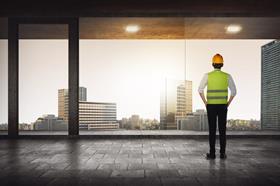 In terms of insurance requirements, the bill specifies a need for "a new build home warranty" under which "a prescribed person obtains the benefit of a policy of insurance relating to specified (or any defects) in the [dwelling]".
In addition, the Secretary of State will have the ability to "impose requirements about new build home warranties" via regulations. These requirements include:
Defects the developer must agree to remedy.
Circumstances where the developer must agree to remedy a defect.
The developer agreeing to meet prescribed costs incurred by a person occupying a new build home where works to remedy a defect are being undertaken.
The policy of insurance (including risks that must be covered, the minimum amount of cover, the minimum duration of the period of cover, and the maximum amount of any excess).
The solvency of the insurer or underwriter.
The standard of service provided by or on behalf of the insurer in relation to the policy.
The ability of a person who has the benefit of the warranty to transfer that benefit to another person.
Lastly, the regulations must provide that "the period of cover under the policy of insurance must be at least 15 years beginning with the day on which the relevant interest is granted or disposed of".
Insurance Times contacted the ABI for comment but the trade association declined.