The group has no business lines with direct claims cost exposure resulting from the pandemic
Insurance group Hastings will pay its final reduced dividend of 5.5p despite the coronavirus pandemic and the warning from regulators over payouts.
This represents a reduction of 39% on its 2018 final dividend. Its board still intends at this stage to seek shareholder approval of the final dividend of 5.5p at the annual general meeting on 21 May 2020.
This is according to the group's trading update released today for the three months ending 31 March 2020.
It follows Aviva, RSA, Direct Line and Hiscox taking an alternative approach and suspending their dividend payments after the Prudential Regulation Authority (PRA) – an arm of the Bank of England wrote to insurers and banks at the end of March asking them hold onto cash during the pandemic by suspending dividends.
It revealed that that the group has no business lines with direct claims cost exposure resulting from Covid-19, such as travel or business interruption.
Meanwhile, motor insurance accident frequencies reduced during March, with this trend expected to continue for the duration of lock down in the UK.
The board remains confident of the group's capital position, current outlook and ability to support policyholders as it continues to invest in the wider economy as well as monitoring market developments, financial implications, and related stress scenarios.
Additional operating challenges
Toby van der Meer, chief executive officer at Hastings Group said that the first quarter of 2020 has been unprecedented with Covid-19 outbreak placing additional operating challenges on top of recent industry headwinds.
"Against this backdrop, Hastings has been agile in responding to customers' needs and I am immensely proud of how all colleagues have adapted to new ways of working," he said.
"Our underlying business performance continues to be strong and we continue to make good progress on our strategic initiatives.
As always, and especially during these difficult times, I would like to thank the entire Hastings team for the hard work and commitment in supporting our customers and the communities in which we work."
Strategic initiatives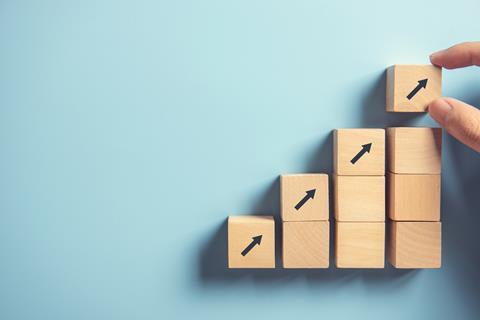 Its gross written premiums remained stable at £234.3m.
Meanwhile, increases in prices have continued to be offset by a change in the risk mix of business that is aimed at lower risk segments and a reduction in younger drivers.
Net revenue was down slightly at £179.2m, with policy growth being more than offset by lower earned premiums and reduced investment income.
Although underlying repair cost inflation continues, the group's claims transformation programme has made ongoing progress, on third party repair costs and claims income in particular.
The group has seen continued progress on its other strategic initiatives such as digital adoption which has increased further with 700,000 mobile app downloads at the end of March and with online functionality being further enhanced.
Minimising disruption
But Hastings primary focus during recent weeks has been on ensuring its colleagues are kept safe and customers are protected, with its staff now able to work and serve customers from home.
"We have minimised any interruption for customers, supported by our digital investments, with even more customers now using our online services and mobile app. We intend to continue to employ all of our colleagues on their full salaries, and do not currently intend to take advantage of any government funding support," Van der Meer said.
Van der Meer said that Hasting has been pleased to roll out enhanced support for its NHS and care worker customers, including free RAC breakdown, priority service and extra courtesy car cover.
Additional support has also been put in place for all those impacted by Covid-19 including those with financial difficulties or those needing changes in cover or volunteering.
It has established a dedicated community fund for local charities and a colleague welfare fund to assist staff and their families which find themselves in need at this time of financial hardship for many.
Hastings will continue to invest in its future and in maintaining its position It said that these initiatives will ensure the group remains well placed to capitalise on its strategy and long-term profitable growth opportunities.
Overall underlying business performance remains in line with management's expectations.
---
Not subscribed? Become a subscriber and access our premium content