The appointments support Jensten Group's mission of providing an alternative home for entrepreneurial mid-market and specialist community brokers
Insurance distribution business Jensten Group has hired Jonathan Skinner in the newly created role of group placement director.
Skinner will take up this position later in the year, joining Jensten Group's executive committee.
He will be responsible for driving the broking group's insurer placement strategy across its retail insurance broking, Lloyd's and London market broking and specialist underwriting arms.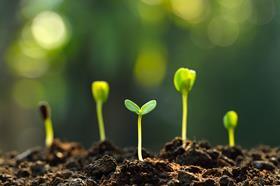 Skinner will be particularly focused on the development of core insurance partner relationships, facilities and products across the group, to ensure that brokers and clients continue to have access to the best insurance solutions available.
Meanwhile, Amy Smith has been hired as the firm's new group marketing director.
Smith joined Jensten Group back in August - she previously held similar senior marketing roles at Ed Broking and Bluefin.
Alistair Hardie, group chief executive of Jensten Group, said: "Our ability to attract senior insurance figures of Skinner and Smith's calibre and reputation demonstrates our commitment to growth and that our model and culture really resonates with the insurance market."
Supporting the mission
Skinner has 17 years of experience in the insurance market. He joins from Gallagher-owned MGA Pen Underwriting, where he has been capacity director since 2016, responsible for capacity strategy and carrier management.
His previous senior management roles include head of regional development at WR Berkley and head of UK development at Lloyd's insurer Evergreen.
He also founded and sold his own MGA, called AML Underwriting.
Currently, he is board director at the Managing General Agents' Association (MGAA) - a post he has held since 2016.
Hardie continued: "Skinner's experience of working both within and with insurance carriers will prove invaluable as we develop our proposition.
"His expertise will ensure that we continue to deliver for our brokers, including Coversure franchisees, and our clients, while developing new opportunities.
"It also supports our mission of providing a compelling alternative home for entrepreneurial mid-market and specialist community brokers."