Endsleigh Insurance is proposing some changes to its distribution and branding model, to refocus its core business on student, education and charities
Cheltenham-based Endsleigh Insurance will be migrating specific personal lines books to parent company A-Plan - as a result, some Endsleigh employees could face job losses or redeployment.
On the 10 August 2021, student specialist insurance intermediary Endsleigh entered a 30-day consultation period with employees impacted by the business' changes - it is actively looking across the company, as well as its wider group, in a bid to redeploy them into new job roles.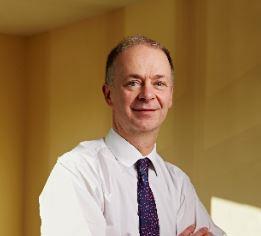 Endsleigh said it came to this "regrettable decision" because it is "no longer viable" to distribute some specific personal lines products in the same manner.
Therefore, Endsleigh's sister company A-Plan Holdings will now offer distribution opportunities for these ringfenced products through its nationwide network of over 100 branches. A-Plan acquired Endsleigh in January 2018 from Zurich.
Endsleigh anticipates the transfer of these books will begin from 4 October 2021 and be completed by September 2022.
A spokesperson for Endsleigh Insurance told Insurance Times: "Our people are being supported through this process with access to our employee assistance programme, an independently run 24/7 service, and our employee representation forum.
"Any individuals who are impacted by redundancy will be given out placement support."
Mitigating financial impact
The move follows a strategic review of all product lines - the broker is proposing some changes to its distribution and branding model as well as refocusing the core Endsleigh business on students, education and charities. This change programme will run through to 2025.
This work was influenced by a number of factors, including increased competitiveness, regulation and a disproportionate cost base, which the firm said made it "necessary to review all Endsleigh product lines to ensure the long-term stability and sustainability of the business for our customers, our people and our partners".
Endsleigh said it was "actively working to look to mitigate the financial impact on its people and partners" as a result of the planned changes, while affected partners have already been engaged in individual discussions to manage any affects there.
All customers will be contacted by their renewing agent, in line with normal renewal terms, to ensure a seamless service transition with no customer detriment.
Endsleigh's new distribution and brand model will be:
MyEndsleigh and Endsleigh Compare – both focused on students with app-based digital experiences, offering wider insurance and other relevant service choices.
Education and charities – going wider and deeper in core markets to better serve the changing needs of clients through an omnichannel service model.