Young driver insurer Marmalade is aiming a new product at those using the family car
Telematics insurer Marmalade has announced a pay-as-you-go product targeted at young drivers.
The policy allows drivers to pay only for the miles they've driven when they are not the main driver, using Marmalade's App & Tag product for smart phones.
Young drivers will be able to buy a £195 five hundred-mile package, with mileage top-ups available costed according to how safely they drive.
The policies will be underwritten by Marmalade's insurer partner Ageas.
Marmalade chief executive Crispin Moger said the company had built the new product "in response to the demand from young drivers who want the freedom of a car, but either can't afford to pay for their own or simply can't justify having their own vehicle.
"Our customers want flexibility and an offering that is dynamic and can fit their needs without costing more than is necessary, something they may often find when being added as a named driver to ordinary policies on family cars.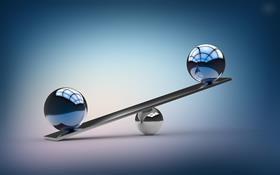 Moger added that annual mileage driven is falling, with young drivers only driving when necessary.
"Our own insights from customers show 74% have driven less than they would otherwise in 2020 while 47% expect to drive 4,000 miles or less in total across the year," he said.
"As a solution to the changing demand and in response to our findings, this policy allows drivers to be insured on the family vehicle and only pay for what they use, it's completely independent to any existing insurance on the car … "
Ageas' distribution director Russell White said he was confident the new product "will enjoy the same success as the other products we have developed in conjunction with Marmalade.
"Using Marmalade's customer insight on changing needs, and cutting-edge black box technology, we have been delighted to work together to provide an innovative new solution that meets changing driving and insurance buying trends"

Telematics reaching mainstream 'tipping point' — Carrot boss