Technology was found to be the biggest obstacle for the industry in meeting changing customer needs
More than half (68%) of motor insurers believe that pay-by-mile insurance pricing will become a standard model within four years, according to a new report published today by technology platform By Bits.
The report, A Customer-First Future for Motor Insurance, explores the changing relationship between motor insurance and drivers.
This research, which polled UK 102 senior decision makers in insurance and brokerages, including chief executives and managing directors brokers, revealed that 84% of insurers believe this shift towards a pay-by-mile pricing model represents a growth opportunity for organisations, while 91% said this change is positive for the sector.
Furthermore, 81% of insurers think that offering pay-by-mile or usage-based insurance pricing could improve its reputation with customers and 78% feel that it will provide a platform for ongoing and meaningful engagement with customers.
Callum Rimmer, founder of By Bits, said: "The message from the research is loud and clear – there is a real opportunity for insurers to differentiate in the market by offering great experiences and fairer, transparent pricing.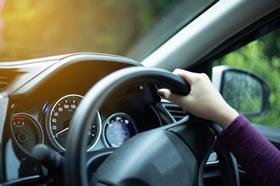 "By focusing on what the customer is clearly asking for, insurers will see commercial benefits through improved retention and customer lifetime value, while simultaneously extricating themselves from the race to the bottom on pricing."
By Bits is a spin-off business from motor insurance insurtech and broker By Miles, which co-founded the platform in January 2021.
Call for fairer pricing
According to the report, almost all (97%) customers of motor insurers have been calling for fairer pricing based on usage or mileage during lockdown, while 87% claim that customers have tried to cancel policies due to drastically reduced mileage.
This is further supported by the findings of a separate consumer study by the insurtech on changing customer needs. In this, By Bits highlighted that more than half (62%) of drivers think they will drive less over the next five years in comparison to the previous five years.
Rimmer continued: "While other segments of the financial services industry, such as retail banking, have embraced new business models and innovated, the same cannot be said of motor insurance. But the shift to usage-based insurance represents an opportunity to reset.
"It provides a platform for insurers to reinvent their go-to market strategies and to make fundamental and necessary choices about how they serve customers in the future, not just in terms of fair and transparent pricing, but in delivering the open dialogue and engaging experiences that drivers are so desperately seeking."
Obstacles
However, the report surveying insurers stressed that one of the biggest challenges preventing the industry from meeting evolving customer demands is technology and digital transformation.
It revealed that 32% of insurers are concerned that their existing software stack will be unable to support usage-based insurance products.
Meanwhile, 80% of motor insurers said that delivering digital transformation has been a challenge over the past 12 months. Keeping up with the competition here has also been a challenge, with 79% of insurers reporting this as problematic.
Demonstrating this, only one-fifth (20%) of insurer respondents have made any changes to their motor insurance pricing models over the last 12 months.