London continues to attract the highest premiums
Car insurance premiums have risen 0.7% in just three months in the wake of Ogden.
Prices are now 2% higher than a year earlier with over 25s and over 50s shouldering the costs, according to analysis from Consumer Intelligence.
It follows the Ogden rate being adjusted from -0.75% to -0.25% in August.
Its pricing expert John Blevins said: "Pricing at an overall level will be driven by claims experience and the impact of the Ogden discount rate."
Over the past year, both demographics recorded price rises of 3% and 3.6%, respectively. Today, drivers aged 25-50 pay on average £699 for their car insurance, with those above the age of 50 paying out £407 annually.
Whereas younger drivers are still seeing price cuts with premiums dropping 3.2% in the past year, but they are paying £1,673 on average – considerably more than any of the other age demographics.
Misled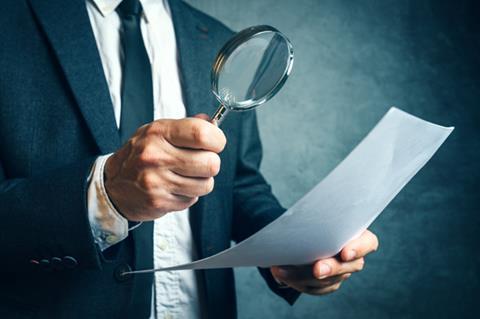 "Many insurers feel misled by the government and had planned for a more favourable discount rate being set, added Blevins.
"As such, premiums are being adjusted to compensate for the cash injections on to claims reserves made by many insurers."
To compound the issue, many insurers had already priced in a 0%-1% move, but the new -0.25% rate equates to higher-than-anticipated compensation pay-outs for accident victims filing personal injury claims.
But some insurers have benefited from the Ogden change – as they've based their pricing on the old -0.75% rate putting them in a better position to offer premium reductions going forward.
London highest
But the biggest increases were in the West Midlands, London and Scotland.
London continues to attract the highest annual premiums at £1,171 – an increase of 3.6% over the same 12-month period.
The West Midlands (4.6%) have seen premiums rise the most in the last 12 months, it has the second most expensive premiums in the UK at £903.
Yorkshire and Humber (-0.4%) and the South West (-0.6%) were the only two regions across the UK to record premium falls in the last 12 months. This demonstrates that the South West (£516) retains its title as the cheapest region for car insurance.
| Region | Price change seen over the last 12 months (Sep18 – Sep 19) | Price Index Last 3 months (June 19 – Sep 19) | Aug 2019 Average Premium (5 cheapest) |
| --- | --- | --- | --- |
| West Midlands | 4.6% | 1.3% | £903 |
| London | 3.6% | 1.6% | £1,171 |
| Scotland | 3.3% | 0.0% | £602 |
| North East | 2.3% | 0.1% | £693 |
| Wales | 2.2% | 1.1% | £593 |
| East Midlands | 2.0% | 1.1% | £757 |
| South East | 1.9% | 0.3% | £640 |
| North West | 1.6% | 0.9% | £880 |
| Eastern | 1.3% | 0.4% | £647 |
| Yorks & The Humber | -0.4% | 0.6% | £847 |
| South West | -0.6% | 0.2% | £516 |
Dissapointing
Also today the Government Actuary submitted a report to the Scottish Ministers recommending that the Scottish personal injury discount rate be fixed at 0.75%, a dissapointing outcome for insurers.
Scottish arm of the Forum of Insurance Lawyers (FOIL) said: "The Scottish Government is bound by the Damages (Investment Returns and Periodical Payments) (Scotland) Act 2019 to implement this recommendation.
"Following review, the discount rate in England and Wales has been -0.25% since 5 August 2019. It is likely that we will now have different discount rates north and south of the border for several years to come.
"The lower Scottish rate means that Scottish claimants will receive higher compensation payments. The differential is therefore likely to result in injured people raising claims in Scotland rather than England and Wales if they can. It is feared that this forum shopping will cause delays and higher costs.
"The new rate is very disappointing for the insurance industry which considers that the rate does not adhere to the principle of 100% compensation. This new rate artificially boosts compensation payments well beyond those being paid in the rest of the UK. As a result it is likely to mean increased costs which will have to be borne by Scottish taxpayers and policyholders."
Telematics to the rescue
Telematics, or 'black box' car insurance continues to be one of the main drivers for keeping pricing low for younger drivers.
However, for older driver's take-up remains stubbornly low with around 64% of the top five cheapest quotes for under-25s are now provided by telematics providers. But that figure drops to 12% for drivers aged 25-50, and 3% for those over 50, Consumer Intelligence said.
Subscribers read more