The two have reduced property claims settlements from multiple days to a few hours
Zurich has reduced the time taken to settle property claims to under 24 hours thanks to its latest artificial intelligence (AI) solution in collaboration with insurtech Sprout.ai.
Amy Brettell, head of customer, UK claims at Zurich, said: "At Zurich, we have been working hard to deliver claims enhancements and innovations that positively impact on our customers' experience.
"Our research shows that our customers want speed, clarity and transparency when it comes to making decisions on their claims.
"As customers turn more frequently to technology in their day to day lives, the insurance industry needs to keep up these expectations. Increasingly, technology and automated solutions help us deliver these outcomes.
"Sprout.ai is a fantastic example of a collaboration which provides a true solution to some of the issues that often stand in the way of creating customer loyalty and helping rebuild trust in our sector.
"It's strengthened the customer proposition by cutting settlement decisions to a matter of hours, whilst providing an extra layer of clarity on the outcome."
Days to hours
Zurich's pilot with Sprout.ai took place between December 2020 and February 2021. This saw the insurer implement automated policy checking technology, which features natural language processing (NLP) and knowledge graphs.
Niels Thone, Sprout.ai's chief executive, explained that the insurtech's vision is to revolutionise customer service within claims - he said this has been "truly demonstrated" during the pilot with Zurich.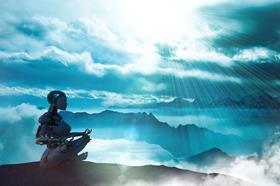 He continued: "We are able to reduce claim settlement times from multiple days to just a few hours whilst providing superhuman accuracy on claim recommendations, to make sure Zurich customers receive the right outcome every time."
Zurich believes that this innovation replicates a claims handler with 100 years of experience and a reading speed of 10,000 words per micro-second.
The AI solution was built and trained using data and documents, including policy wordings, from over 20,000 previous claims. The tool automatically updates its assessment every time a new document is added, or a data field is changed.
The pilot forms part of Zurich's commitment to innovation in claims and its ambition to deliver a fast and seamless customer journey.
Explainable AI
The AI engine, which is driven by Zurich's handlers, also adds context to support claims decision making, such as comparison against the Ombudsman database.
Therefore, claims can be triaged and processed within a few hours, with a 98% accuracy rate on policy checking.
This exceeds human accuracy rates and improves the transparency of decision making to consumers.
Thone added: "Our proprietary AI engine is an industry-first. Sprout.ai provides explainable AI to claim handlers, including features such as similarity and Ombudsman searches on every claim.
"Claim handlers are then able to immediately understand the context and share this information with Zurich's customers, increasing transparency and clarity on all claim outcomes."
Other examples of innovation in Zurich's claims proposition include:
Using a variety of communication channels to contact customers with claims, such as WhatsApp, SMS, chatbots and web chats.
Using drones to assess property damage in areas with wide-spread damage or that are difficult to access.
The introduction of the Easy Claim portal during the first national lockdown in 2020, which means that drivers can send images of vehicle damage following a road traffic accident for faster damage assessment and decisions by Zurich's loss adjusters.
An almost-instant liability assessment tool in motor claims, allowing Zurich to contact claimants within minutes.
The introduction of Zurich Support Services, providing up to five counselling sessions for people who request it following a peril event.
Introducing green car parts in motor claims, which supports Zurich's sustainability commitment.
A suite of online claim reporting portals available 24/7, with an automated process of uploading claims directly to internal systems, enabling claims handlers to focus on areas they can make a real difference to customers.