Zurich research reveals nearly a quarter of SME consider the festive period as important to their survival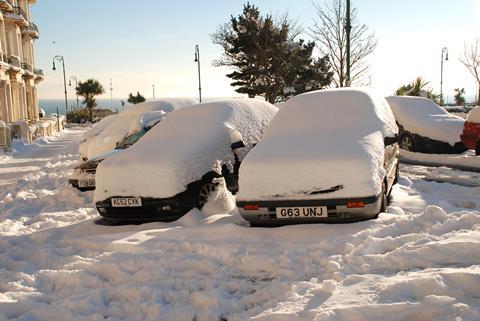 One in five small to medium-sized businesses (SMEs) are unprepared for the winter and the potential disruption caused by snow, flooding and freezing, according to research by Zurich.
SMEs in the retail sector are most at risk, with 31% of businesses in this sector the most unprepared.
The research revealed that almost one-quarter (23%) of British decision-makers from SMEs considered the upcoming Christmas period as important to the survival of their business - rising to 56% among small retailers.
When asked to pick the top three biggest risks to their business over the Christmas period, more than one-quarter of British SMEs (26%) said "severe weather" – second only to lack of consumer demand (28%).
But despite the 'big freeze' being a top business risk, more than half (58%) said they had put no individual measures in place to combat adverse weather, with this rising to 65% among small retailers.
Zurich SME director Richard Coleman said: "As temperatures drop and snow is already falling, it is vital that small and medium businesses can keep the fires burning. Christmas is one of the busiest times of year for many businesses, so they need to prepare for any unwanted surprises that may dampen the business boost this period can give.
"This is particularly the case as well over half of SMEs (57%) are optimistic toward their business potential heading into 2013 and we certainly want this optimism to remain."
Top five Christmas risks according to British SMEs:
Lack of consumer demand due to the economy (28%)
Severe weather event (26%)
Over-worked or stressed employees (12%)
Supplier Issues (12%)
Competitive prices impacting sales (11%)