Actuarial model has 83% forecast success rate, but England's fiery new skipper may be too unpredictable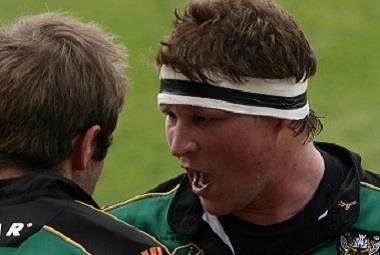 Ireland are favourites to win this year's rugby 6 Nations championship, according to insurer QBE.
Taking a break from predicting the impact of catastrophes such as earthquakes and floods, QBE's actuaries have turned their skills once again to predicting the outcome of a rugby tournament – this time the 6 Nations tournament that starts this coming weekend.
And they have an 83% success rate in rugby forecasting. In last year's Rugby World Cup, QBE correctly called the outcome of 38 out of the 47 Matches, closely matched many of the scores and correctly determined that New Zealand would win the tournament.
For the 6 Nations, QBE's Rugby Predictor, using the formula shown, modelled the tournament 10,000 times.
The formula shows that Ireland has a 35% chance of winning overall and a 20% chance of winning the Triple Crown (beating the other three British Isles teams). England are second favourites with a 30% chance of winning the tournament.
For the first weekend of matches, QBE forecast Scotland 13 England 21; Ireland 32 Wales 21; and France 33 Italy 12.
"On a daily basis QBE applies science like that behind this model to different sectors such as transport, construction, and financial services," said Matthew Crane managing director QBE UK and Ireland.
"However, nothing is certain," he said pointing out that even QBE's model couldn't have predicted England's ignominious departure from the Rugby World Cup because of the skipper's mistaken decision not to take a late penalty kick.
Crane is silent, however, on whether the QBE Rugby Predictor has taken into account the probability that England's new captain – the famously hot-headed Dylan Hartley (pictured) – will behave himself and stay on the pitch for the full 80 minutes.