Broking group in 'no great rush' to get back on acquisition trail after restructuring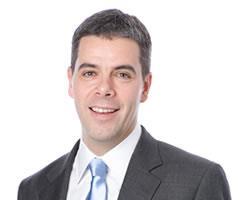 Towergate cannot afford to be arrogant despite the renewed confidence from its financial restructuring, according to interim chief executive Scott Egan.
Speaking to Insurance Times following the completion of the restructuring, which will hand control of the group to its unsecured creditors and inject £125m of fresh funds into the embattled broking group, Egan also said that Towergate was in no rush to start making acquisitions.
Egan said: "What is really important for me is that we get back on the front foot, look forward and start to rebuild trust and confidence in the organisation."
But he suggested that, the new Towergate will be humbler following its recent ordeal. He said: "We don't want to be arrogant. We don't have the right to be."
The restructuring marks the end to a torrid period for Towergate, which began in November 2014 when the company revealed it was facing a potential cash shortage which called its future into question.
Up until that point, Towergate had a voracious appetite for acquisitions, and many are now asking whether a reformed Towergate will soon be back on the acquisition trail.
But while it now has more money to play with, which includes the £125m of new funds, plus a lower interest burden, which should give the group more free cash, Egan said the company is in "no great rush" to start doing deals again.
He said: "I think people expect us to get out and spend it all in five minutes. We are not going to do that. We are focused on the change and we want to make sure we finish what we started, settle the organisation back down, and rebuild the trust.
"Acquisitions are in the DNA of this group. We have done 300 of them. As and when they come along and it is the right time for us and the right opportunity, we will consider them."
He also warned not to expect any sudden moves or surprises from the company. "Don't expect u-turns, don't expect right turns or left turns. We are continuing to execute on what we said in a more certain fashion."
Egan is running Towergate until new chief executive David Ross, former chief executive of Arthur J Gallagher International, joins the company. Mark Mugge, who was Gallagher International's chief financial officer, will also be joining Towergate.
Since departing Gallagher, Ross and Mugge have become embroiled in a legal battle with their former employer.
Egan declined to comment on the potential implications for Towergate, as the company is not party to the proceedings, but said: "We are looking forward to welcoming the names we have already circulated in the marketplace to the group as and when."