Insurance lawyers fear hold-up gives anti-Jackson campaigners time to dilute changes, but opponents say that 'unfair' reforms to law 'will affect public access to justice'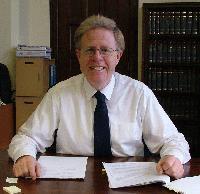 'No win, no fee' reforms backed by defendant insurers run the risk of being watered down if lobbyists exploit a six-month delay, insurance lawyers have warned.
Last week, the Ministry of Justice said it would delay implementing the reforms until April next year, to give itself more time to prepare for the changes.
The 'no win, no fee' reforms included in part two of the Legal Aid Bill curtail claimant lawyers' fees.
Legal firm Kennedys liability division partner Tracy Head said: "While we recognise that the government may have legitimate reasons for delaying implementation in line with the introduction of reforms to legal aid, we wish to see the extra time used to get the rules and regulations correct – rather than any creep away from the agreed package."
'Reforms are unfair'
Lobbyists such as the Association of Personal Injury Lawyers say the reforms are unfair because law firms will be more reluctant to enter into 'no win, no fee' arrangements with the average person.
This affects access to justice for large parts of the population, anti-Jackson campaigners argue.
Lobbyists are likely to try to dilute reforms as claimant lawyers will no longer be able to claim success fees from the losing defendants.
The 25% limit on the share of damages paid to lawyers in a successful claim could also come under renewed pressure.
In addition, legal expenses insurers will lobby against changes that will mean claimants are no longer able to recover after-the-event (ATE) insurance premium costs from the defendants.
Access to Justice Action Group co-ordinator Andrew Dinsmore said the group would continue to lobby on changes to ATE insurance, success fees and referral fees during the six-month delay.
"We have been working on those and we will continue to do so," he said.
Dinsmore added that a delay was inevitable because the government had been slow to fill in some of the details of qualified one-way costs shifting (QUOCS), a Jackson proposal that means an unsuccessful personal injury claimant would not have to pay a defendant's costs unless the claimant is wealthy or has acted badly.
Last week, the government said it would not roll out QUOCS to non-personal injury cases as Jackson suggested.
A delay is preferable to a piecemeal implementation that fails to deliver the key elements of Jackson"

Don Clarke, Forum of Insurance Lawyers
Justice minister Lord McNally said in a debate in the House of Lords: "The government is not persuaded that the case for this has been made at this stage."
Forum of Insurance Lawyers president Don Clarke said the delay was disappointing, but at least the bill was still on course to be passed in one big legislative push.
"A six-month delay is preferable to a piecemeal implementation that fails to deliver the key elements of Jackson as an interlocking package," Clarke said.
Deterring avoidable claims
A spokesman for the MoJ said: "We are committed to reforming the 'no win, no fee' system so that legal costs for reasonable compensation claims will be more proportionate, and avoidable claims will be deterred from going to court.
"This will require changes to legal rules and regulations and we want to give sufficient time to get the complex details right."
The reforms were first proposed by Lord Justice Jackson in 2010. Most of his recommendations were included in the Legal Aid Bill, though his suggestion to ban referral fees was added later.
Jackson threw in a sweetener for claimants by proposing a 10% increase in personal injury payouts, although this will be included in secondary legislation rather than the Legal Aid Bill.
Research by LV= released last month showed that 87% of GPs said they had witnessed someone pretending to have whiplash over the last two years, while 96% said they had been visited by someone exaggerating whiplash symptoms.
More than half of all GPs said they were contacted last year by claims management firms looking for patient details in exchange for a fee.
Talking points …
● Some have warned that the six-month delay will not be long enough for law firms and claims management companies to ensure they are compliant. How will these firms cope?
● Will anti-Jackson lobbying by legal expenses insurers be more or less effective now that several have already resigned from the ABI over its stance on Jackson?