Certainty about future will allow unfinished transactions to be completed, says Alastair Lyons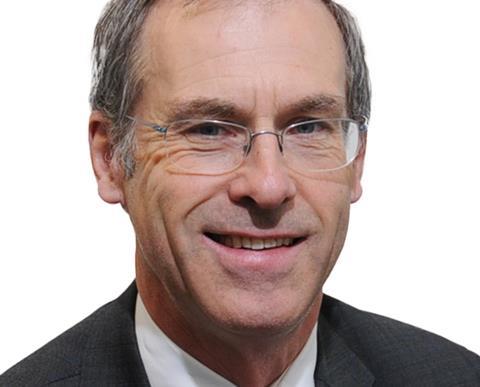 Towergate executive chairman Alastair Lyons said the latest twist in his company's takeover deal is "a huge vote of confidence in the potential of this business."
On Monday, Towergate revealed that its secured creditors would be taking 100% of the company's equity. But this evening the broker has confirmed that the unsecured creditors have now agreed to take an 80.6% stake in the company's equity in return for a £300m investment.
The secured creditors will hold the other 19.4% of the equity in this new development, as well as a share of the £425m of new Towergate bonds to be issued.
Speaking to Insurance Times after the new deal was announced, Lyons said: "With the unsecured creditors taking a majority ownership in the business, we now have a highly committed shareholder base who really understand our business based on the amount of time they have spent analysing it over the past three months, and who absolutely see the potential of the group in its market position."
He described the new owners – Highbridge, KKR and Sankaty –as "natural owners of the business" and added that the new deal gave all the benefits of the previous one struck with the secured creditors, including a 60% reduction in net debt and a 45% cut in Towergate's annual interest bill.
Unfinished business
Lyons expects the increased certainty about Towergate's future to remove barriers to insurers and brokers doing business with the company. Arthur J Gallagher, for example, stopped doing new business with Towergate's MGA business in November.
Lyons said: "We have had great response from our insurer partners about the lifting of all the uncertainty, so all the things we were previously talking about doing with them are back underway.
"We have had great response from our broking clients. Bits of business which previously they had been putting on hold, now our own teams are getting those buttoned down."
One element of Towergate's future still to be decided is who will become the new chief executive. The new majority owners will want to have their say. Lyons said: "We will be discussing with the new owners their views about the experience and capability [of the new chief executive], which is appropriate given the field of potential candidates."
Lyons declined to comment on when a new chief executive might be announced, but he said that he and the Towergate management team could continue to run the company comfortably until the new leader is found.
He said: "What is important is to get it right, and we will take the time necessary t get it right. The business has a strong management team that I have been caretaking for the past few months and I am very confident that position could continue for a period if that were necessary."
Lyons plans to leave Towergate this year once a new chief executive is found.
Join the debate in our new LinkedIn specialist discussion forums